The Fallacy of Biblical Stories, Part 1: The Great Flood & Noah's Ark
By:
Gordy327
•
last year
•
457 comments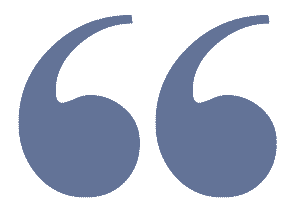 People cited violation of the First Amendment when a New Jersey schoolteacher asserted that evolution and the Big Bang are not scientific and that Noah's ark carried dinosaurs. This case is not about the need to separate church and state; it's about the need to separate ignorant, scientifically illiterate people from the ranks of teachers. ---Neil deGrasse Tyson
This article is the first in a series of articles I plan to write (depending on my available time and interest) objectively examining popular biblical stories to establish their veracity or likelihood of having actually occurred. While many people might view the stories as fables and allegories, some do view them as actual, literal events that have occurred (Looking at you Ken Hamm, lol). These stories have significantly influenced people and societies throughout the centuries. So I will analyze the empirical evidence which either supports or refutes the stories as portrayed. For this Part 1, I will examine the biblical Great Flood and Noah's Ark mythos.
In a nutshell, the Great Flood/Noah's Ark goes like this: God was ticked off at humanity's shenanigans and decided the best way to deal with the situation was genocide via mass drowning (save for Noah & few of his followers, along with certain animals). So God instructed Noah to gather two of every animal and build a great ark to house them during the 40-day/night deluge that would flood the world and kill virtually every living thing on the planet. Afterwards, he would release the animals and themselves to repopulate their respective species. 
This story has so many problems with it, it's difficult to know where to begin. To simplify, I will not be focusing on other cultures earlier flood myths, which probably influenced the creation of the biblical flood myth. Neither will I be focusing on God's own imperfection (or incompetence), as his Creation had some major design flaws forcing him to essentially reboot Creation over again. I also won't delve into the implausibility of rapid repopulation over a short time after the flood either. So here are some problems with the Flood story:
1. The sheer number of animals that had to be aboard the Ark : For this, I'm going to assume that the animals on the ark were all land animals. According to the California Academy of Sciences, there are approximately 6.5 million species of land animals. I'll be conservative and round down to 6 million, give or take a million. Since we have two of every animal, the ark must be capable of holding and supporting 12 MILLION animals for an extended duration, without additional support. That alone makes the Flood story quite implausible (even more so if one includes dinosaurs as passengers). Anyone who has been in a pet store will know housing many animals takes up quite a lot of space and resources. To put that into perspective, a single adult elephant (the largest land mammal in the world) can weigh upwards of 14,000 pounds, grow up to 35 feet long, and eat 200-600 pounds of food and drink 50 gallons of water PER DAY! And Noah had 12 million animals to feed and water daily, which is an impossible task for the relatively few people aboard the ark (never mind cleaning up after the animals too). In addition, it is supposed to believed that many of those animals traveled thousands of miles, some over the ocean, and from remote places like Antarctica, outside of their natural environments and ecosystems, in time to board the ark before the flood. Really?
2. The lack of paleontological evidence : Once the flood occurs, that means EVERY SINGLE ANIMAL not on the ark dies (and PETA takes issue with people wearing furs? They should have quite the issue with God's cruelty to animals here). Not only land animals left behind, but this also includes all land based plant life, insects that feed off of plants, amphibians and avians that feed of the insects, ect.. Essentially, the Flood would destroy entire ecosystems, collapse the food chain, and cause a sudden mass extinction event. This would also include sea based plants and animals, as the sudden influx of freshwater rain would dilute the salinity of the oceans, thereby disrupting the environmental conditions ocean based life requires to survive. If such an extinction event occurred, we would expect to see LOTS of fossils or remnants of the deceased lifeforms all at the same geological strata evenly distributed all over the earth. But we clearly do not observe that being the case. To be fair though, fossilization would require a burial in sediment layers thick enough to preserve them. But we're not seeing that in any sediment layers going back approximately 4000+ years (the time of Noah). Another thing to consider is, when the flood receded and the Ark landed, we should see a large collection of fossils or remains of all the animals that lived and died within a region around the ark. In other words, we should expect to find (for example) penguin remains mixed in along with kangaroo remains in the same general area. Needless to say, we do not see that.
3. The lack of geological evidence : So if a worldwide flood did indeed happen, there would be geological evidence of the event. However, geologists have not discovered any evidence to support the flood story. Just the opposite actually, current geological evidence directly contradicts the idea of a world wide flood covering landmasses. If there were such a Flood event, we would see mountains and other rock formations have a relatively uniform smoothing or massive erosion from the receding Flood water equally around the world. Of course, that is not the case. We would also see erosion and sedimentation occurring simultaneously, which we do not. Not only would we find even sedimentation layers around the world if there were a flood, certain sedimentation layers we see today could not exist. 
4. The amount of water needed to flood the earth does not exist on earth : The volume of water on Earth is fairly constant: it evaporates form oceans, lakes, rivers, ect., condenses in the atmosphere into clouds, and falls back to Earth as rain, where the cycle repeats. So 40 days & nights of rain would have to drop enough water to cover ALL of Earth's landmasses, up and including Mt. Everest, at 29,028 feet above sea level (God wouldn't want to have a little animal stay safe on the peak of Everest while he's trying to smite every living thing, right?). The problem with that is there is not enough water on Earth to actually flood it to the level described in the bible. According to certain estimates , it would take 813,875,076 CUBIC MILES of water to sufficiently cover the entirety of Earth. That's a lot of water. By comparison, all of Earth's oceans, which cover 70% of the planet, equals approximately 321,000,000 cubic miles. I would expect that volume of water to fall in 40 days would be less like being constantly under rain, and more like constantly under a waterfall. Then there's the problem of where all that extra water went after the flood (I know, some people might invoke God's magic and all that).
5. The Ark itself is implausible : Now we get to the centerpiece of the Flood Story, Noah's Great Ark itself. By now, many people are probably familiar with Ken Hamm's Ark Encounter park in Kentucky, where Mr. Hamm built a supposedly accurate, full-size replica of Noah's Ark. For the purposes of this discussion, I will use Mr. Hamm's Ark as a "functional" duplicate of Noah's Ark. So the Ark itself is 510 feet long, 85 feet wide, and 51 feet high, smaller than the Titanic (and yet 12 millions animals were housed on board? Really?). I don't think the bible states Noah was a master carpenter or ship builder with the skill to construct a vessel of this magnitude or for the conditions it would face. Presumably, Noah only had wood and the simple tools of his time to construct the Ark. The problem here is, wood is not the ideal material to construct large seagoing vessels. The largest wooden vessels built by master shipbuilders of the recent era was the 6 mast schooner Wyoming, which had an overall length of 450 feet. The problem with such large wooden vessels is that sea travel would cause the wooden hull to twist and warp, resulting in leaks or even structural failure. So the Ark, built by unskilled individuals with primitive tools, meant to remain stable on water rather than actually sail over it, somehow, even with all it's gross tonnage of material, animals, and any cargo, was able to withstand stormy weather and oceans without breaking apart or becoming water logged enough to cause sinking? That seems highly unlikely to me. as does the Great Flood story itself.