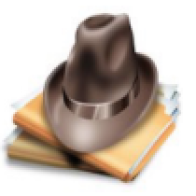 2017-02-18
By: sarah reasoner grey
Posted in: Advice
Dear Sarah,
My sister Jane is on Army PTSD disability. Recently our father died and left us a little money, and now Jane now has gotten herself involved in what I believe to be a scam. She called me yesterday to confess this to me, and said that she has known these people for quite some time. She has already given these people $ 38,000 from her small inheritance and has not told her husband about this. She never contacted her lawyer either. These people claim they will teach her how to find investors for house flipping, and offer her support by giving her names and phone numbers to contact. She says she will get it back and more when the deals are done. Isn't this just a come on to bilk people out of their money? Why would they need to get her money if they have investor names already? I try to understand it but it doesn't make any sense to me. I think I should get more information about this group, and even her financial advisor told her not to do it. This is not the first time she has done this but it is the most expensive time. It is as if she needs to spend large amounts of money to prove to others that she afford it. It is very complicated and I wonder if there is a name for this behavior. Should I risk asking her for more contact information on these people, I do not want to upset her but still, it seems like she just gave it away. I hate the fact that she may have been taken advantage of, it breaks my heart.
Signed,
Linda in Mass.
-------------------------------
Dear Linda,
It sounds fishy, but maybe it is legitimate. Asking her for more information is a good idea if done in the context of a conversation. Don't accuse her or this group that she is involved with without proof.
That she has not told her husband about this investment is not exactly being candid about how she spends her money. There are all kinds of infidelities in partnerships, this smacks of financial infidelity.
I hope you will be able to find out more about this group. If it is a scam, her money is probably lost. So sorry, but this is risky behavior. It also sounds like your sister Jane has a problem with handling money in general, from what you have said. If this turns out to be a scam I would consider looking into a mental health program for her. If she is willing to go that would be helpful. What a pity she did not consult a lawyer before she made this 'investment'. Hope for the best and be prepared for the worst.