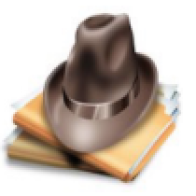 2017-03-02
By: sarah reasoner grey
Posted in: Advice
Dear Sarah,
There are so many ways to look at the issue I bring to you that I am not certain that you can give me a pat answer. I will try to relate my story as I saw it unfold. About 7 months ago I was dining with my cousin at a restaurant about 30 minutes out of my town. It is a cozy place where people can talk in shadowed corners without necessarily being overheard or maybe even seen.
I hadn't seen my cousin Edward for years so we were catching up on so much stuff that it took us forever to look at our menus and then to order dinner. So we were deep into each other's news.
When our plates came I looked up to thank the waiter and who do I see but my girlfriend's husband with somebody other than her. They were acting very intimate over the table, holding hands, she was gazing lovingly at him. I don't know her, I cannot be seen because my cousin is huge and his back is to them. I was hidden until that moment, but like I said she doesn't know me. Anyway, they left without noticing me, hanging on each other. I was upset and Edward asked me what was wrong, so I told him.
So then we started this conversation about whether to repeat what I saw to my girlfriend or not. It was incredible! My cousin was outraged with me because I said it was none of my business, insisted I call her on my cell immediately. And I'm thinking is he crazy? Why would I make assumptions and upset her like that, so wrong. Anyway, we ended our evening on a sour note because all the way home we argued about this. I never did tell her. And so, Edward was shocked at my unwillingness to blab, told me that if ever anyone saw his wife like that he would want to know immediately, and further, he told me that I was not being a good friend.
I on the other hand think this:
1.It is wrong to mind somebody else's private business
2.Don't make assumptions
3.Don't start gossip
4.This issue is between my friend and her husband and I do not want to get involved
5. Even if he is cheating I do not want to be the messenger
My friend is still married with no open complaints. I am pretty sure they would not be if I had spilled the beans or started something. What do you think was the right thing to do?
Signed,
Resolute

----------------------------------------------------
Dear Resolute,
This is definitely a matter of opinion and I will give you mine, short and sweet. The only person you should have spoken with about your 'sighting', if at all, is the husband. Perhaps you should have gone to his table and said hello, giving the husband the opportunity to introduce you to his dinner companion. BTW, this could have been HIS cousin!