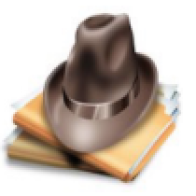 2017-03-31
By: sarah reasoner grey
Posted in: Advice
Dear Sarah,
Over a year ago I purchased a glassed in bookcase, very lovely and old, in dark oak. There were a couple of old books in it and the elderly lady(landlady)who sold it to me said to take it all from her basement. I paid her cash, it was only $ 200, and I was able to bring it up the stairs with help from my son. A few months later she called me and said that her nephew wanted it returned. He told her that she should not have sold it, that it was part of his family heritage and he wanted it back. She was very upset, and I think her nephew was speaking to her in an abusing way. I told her not to worry, there was nothing to do about it now as I had purchased it fair and square but to get back to me if there was future disagreement with her nephew. She never did call again though. She has since died and now I understand why all of her possessions were up for sale, she was sick. Now that I am moving out of my home I am packing up books. I went to pack up one of the old books, very lovely, about names of flowers and their meanings, had very old loose stamps inside the pages. I have researched these stamps and found that they are valuable, from 1930 Germany. I am taking them to a collector to evaluate them as they are like new.
What exactly is the law on found items such as this? Are these stamps mine, or do they belong to the nephew, since his auntie died?
Signed,
Fair is fair
-------------------------------------
Dear Fair,
If the landlady said to take the books with the cabinet then this is what you paid for. Those stamps and the books are yours.
I would like to add that the nephew had no business complaining about the sale. To covet something that belongs to your relative is tantamount to wishing her dead. To harangue an elderly person for selling whatever is still hers is elder abuse. Take heart in your find! It makes for a very good story of unexpected treasure.