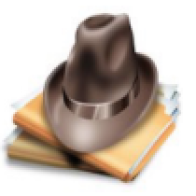 2016-11-14
By: sarah reasoner grey
Posted in: Advice
I
am so glad that I can write this letter anonymously because I
wou
ld
never accuse anyone of
wrong doing
without proof. It is worrisome to me that my good friend and neighbor about a block away has been sort of missing. When I say missing I mean that the person I
walk with every afternoon is unreachable. I have been to her house twice in three weeks knocking on her door,  call her cell phone. No answer with a 'full message' recording. W
hen I see her
husband with the dog he tells me that she has
digestive problems but it isn't serious.
I
am definitely not a nosey person, but I am concerned for her. We have been walking together with our dogs for more than 4 years, and in that time we have confided a few things to each other. We never really talked all that much about our
h
usbands other
than family things, never
about anything personal. But w
hen
her
husband retired she told me that he insisted that he wanted
to do all the cooking, something new to her, she told me. She never thought her cooking was all that bad. It became a
kind of
issue at first, but he got nasty about it and said she wasn't allowing him free rein in the kitchen. It
was okay with her for a while until she started getting
a sick
stomach.
One time when we had walked a while she wanted to go into
th
e
woods and sit on a large
bou
lder
that was our occasional 'sitting rock'.
She
laughed out
loud when she said that she hoped he
wasn'
t
pois
oning
her. At that time I
didn't
think she was serious, but soon after that remark she called and said she
wasn'
t
going
to walk until she felt better, so now
I am worried. It has been
weeks. Do
digestive problems cause a person to never answer the door or the phone? It is on my mind all the time now; where is she, why won't she respond, why haven't I seen her, is her husband hiding something...?
I
do not know if I should leave it alone or do something.
Or how. We never had an argument about anything, I can't
imagine why her behavior has changed so much. Is this something that should be brought to the police? Or should I just mind my own business ? I have done
everything
possible to reach her short of trespassing on her property and peeking in windows. Please help.
-----------------------------------------------------------------------------------
Dear Thinking scary thoughts,
If you haven't attempted before now I believe it is time to come to the door bearing a get well gift of chicken soup or flowers, or even a good book. If you are not invited in, do not get to actually see your friend, do not at least hear her voice, or are not satisfied with whatever response you get, it is probably time to discuss the problem with the local police. Be forthright. Tell them your concerns and if they agree they will knock on the door and inquire. The rest will be up to them. This is potentially frightening, and I hope that your friend is okay. Thank you for your letter and for being a concerned neighbor. It would be great if you could get back to me with the outcome.