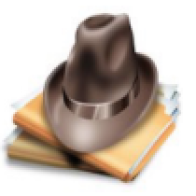 2016-12-03
By: sarah reasoner grey
Posted in: Advice
I am an only child who has been married to a man (Bud E.) for 24 years, he has 2 younger sisters who are still unmarried and we have one daughter who is a special needs young adult. Until recently my husband Bud was always saying that he wished he had a brother to spend some at home time with, to be with to go fishing and hunting in the Fall. It was always especially hard at holiday time as he was always the only man. He has long been estranged from his mother and his father died of pancreatic cancer five years ago. So it has been hard on him. He works very hard on the third shift at IBM (12 hour shifts). About five years ago around the time his father died we got a phone call from an unknown caller who started the conversation on the answering machine about how her husband was looking for a brother he had never met. So I quickly picked up and said hello, and this woman was speechless for a moment before she told me the whole story. She used my husband's name, knew his mother's name and wanted to meet Bud now that his father had passed. This couple lived only a short distance from Bud's father and thought of him as a nice neighbor. The father kept track of this son though. To shorten a long story, Bud's mother never told him she had a baby boy before she married Bud's father. It was a secret she kept from everyone except his father who was also Bud's father. They sold that baby to another family, but before Bud's father died he spoke with the brother and told him everything including Bud's name and address and phone number. So, suddenly Bud had the brother he had always wanted and he has a nice wife too. They became joined at the hip and even looked alike but then the brother also came down with pancreatic cancer and recently died. How sad for my husband, all those years were wasted.  I am not asking for any advice but am trying to tell people to not withhold such information about siblings from their children because it is cruel. Poor Bud at least got a few years to enjoy his brother and his wife and so did I but like I said too many years were wasted when they could have known each other and enjoyed life together. 
------------------------------------------------------------------- 
This is an amazing story that I find particularly interesting in that your father in law stayed in touch with all of his children. How wonderful that he thought to connect you all before he died, although I do wonder why he waited so long to do this. I find it even more amazing that your in laws kept such a huge secret for so long, but it probably had a lot to do with the presumably illegal sale of their first baby.  
Thank you for writing your story, and I sincerely hope that your husband will find peace with his remembrances of the times he spent with his brother.