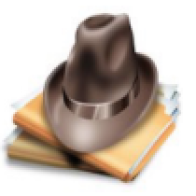 2016-12-30
By: sarah reasoner grey
Posted in: Advice
Dear Sarah,
I worry about my parents. Mom is 79 and Daddy is 81. My sister and I met at LAX the week before Christmas and visited with them in Brighton Mass. and noticed a sharp decline in ways that are not healthy for them. Mom doesn't want to cook and clean any more and Daddy has very little desire to pick up the slack. So, the house is not clean, and they eat what we used to call TV dinners, canned soup, and Entenmann's coffee cakes. They are both thinner than they were last April, but told us that they get checkups regularly. They do have good doctors and adequate medical coverage so that is a godsend. It's just that they both have changed so much in less than a year and it scares us both.
We know that independence is very important to them. We talked about it after we left and are considering discussing with them just how they can live in a clean home and eat the right foods. We could offer a cleaning person to come in, make arrangements for meals to come in through Meals on Wheels. Or, we could ask them to think about an assisted living situation that will keep an eye out for them as they age, send them some flyers so they can look at them. Any of these ways they could have a clean home and decent food. We do not want to criticize or embarrass them in any way, and are probably walking on eggs here, but it is hard to live far away and be so helpless. 
Both of our husbands tell us to butt out and leave them be to live their lives until they call for help.
Signed,
Worried
----------------------------------------------------
Dear Worried,
Coming to terms with aging parents is difficult at best. It is good that you recognize their need for privacy and independence. You do not mention if either of your parent are infirm, or if they have any forms of mental decline so I will take it that there are no illnesses thus far. That is very good! Perhaps the lack of cleaning and cooking comes with poorer eyesight and loss of appetite as time goes on. I believe older people will take on what is comfortable for them and not do those things that are not essential to function in their day to day lives. You could offer to pay for a house cleaning person but be prepared for possible backlash as it will be taken as a criticism. Meals on Wheels, for all the positive that is done there, is not necessarily any more wholesome than today's frozen dinners - and those dinners offer a buyer's choices. You could speak with them about those choices and perhaps suggest that they choose organic prepared foods. As far as the assisted living idea I think that would have to be something to suggest down the road a bit.
Try to relax with your parents' aging processes. You thought about them in a certain way but found them not that way when you arrived. It can be discouraging but you can adjust your way of thinking as well. Love them for who they have been to you and for who they are now. Mentally give them credit for being there for each other as they age. You are ready to lend a hand whenever they ask you, you and your sister are prepared to help them with sound advice. Just wait until they ask, and for now let them know how much you both care. I wish your family lots of love and luck for 2017 and beyond.