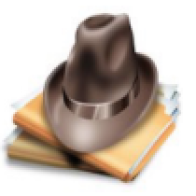 2017-01-17
By: sarah reasoner grey
Posted in: Advice
Dear Sarah,
I own and operate a growing hobby/card shop. I like the business a lot, get to meet a few people who are regulars, and a couple have become friends. I have been in a romantic relationship for 4 years. We are both in our early thirties. It has been everything I needed and wanted and my girlfriend Michelle I know felt the same way about us.
In our relaxed life style everything kind of fit.  We liked the same foods, the same neighborhood. She often would help me in the store at night when we are open for various card swaps and show and tell for the younger groups. We have friends in common, love our hiking vacations, and totally enjoy our two black cats Boris and Tink who hang with me in the store.
Within the last year a few problems have arisen. Ever since Michelle switched her hygienist job to a different dental practice things have taken a dive. To put it simply she has become distant and very obviously disinterested in me and the store. I am not all that interesting but I thought we had something solid. I could work on the personal stuff, but I noticed that Michelle has started to drink. She says she is with her new fellow employees. She doesn't really spend much time after work with me anymore and at least twice a week comes home drunk or half in the bag. When I ask her about it she says she was just out with 'the girls'. The problem is I don't believe her. I have met her new friends and they are all married, go home to their families.
Some days I am at the store until 9 p.m. when we have card meets. I am so tempted to close up and go looking for her but don't. l wouldn't even know where to begin. My question is what do I do next? Do I continue to question her, do I try to convince her to get some help, or do I just let her do what she seems to like to do? Every time I mention her drinking she threatens to get her own place. I am thinking maybe that would be the best for both of us but haven't told her that. The problem for me is that I really care about her. I want the old Michelle back. I don't know what to do. Some of the friends from the store seem to know what is going on with her better than I do. Maybe she is seeing someone else. I seem to be the last to figure this all out.
What do you think I should do?
Signed,
Gary in Ohio
____________________________________________________________________________________
Dear Gary,
There is more than one problem here with Michelle. Something has influenced her to use drink as a problem diffuser. I would try to pick a sober moment to talk with her about the other underlying problem. Is she ill? Is she bored with her life as it has been so far? Is she seeing somebody else? Does she want marriage, children?
Before you give up on her you need to get the answers, for both your sakes. Make a date with her to spend the evening in a private and intimate setting. Make it a neutral place, and give her that chance to tell you about her difficulties. Whatever it is show her that you are genuinely concerned for her and for your relationship. You mentioned that her attitude and behavior changed when she started working for the new dentist. I sincerely hope that she has not been abused in any way that she might not want to tell you.
Your concern for her should be the most important aspect when you spend time with her. I hope that Michelle will open up to you and that you will be prepared for any of these responses. If you love her make certain that she feels that love. You will not be able to help and understand her any other way.
I wish you strength and wisdom Gary.