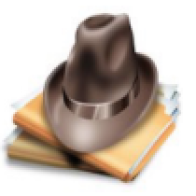 2017-02-06
By: sarah reasoner grey
Posted in: Advice
Dear Sarah,
My husband and I are having this ongoing conflict about our 15 year old daughter. We pay over 35K for her to attend a private academy and so far this has not been a good investment. She doesn't study, her grades are very poor, she smokes pot, and she has had gotten her only warning (first and last) about using that substance on school grounds. I think we should forget about sending her there next year, and her father disagrees. He feels she needs to "cut the crap" and study harder, which means that I have to come home from work and play the heavy with lots of yelling and aggravation while he comes home later and makes nice with her. I work primarily to pay for her education and I feel that this is not fair to me. She could go to public highschool, still give us grief and we would have that money for other things. We could go on yearly family vacations and spend more valuable time with her than constant nagging and fighting. We don't want her to be expelled, but I am pretty sure she will be. She goes to a shrink, as been tested for all kinds of learning disabilities, it is just that she gets lazy on that weed and could care less. Her father thinks he can talk with her about this and straighten her out. That has not worked for a year so far. I say let her fail and pick up the pieces in public school. Her father says give her a chance to grow out of it.
Signed,
Tired of it
------------------------------------------------------
Dear Tired,
This is not a good time to be getting into problems at school as it stays on her record. She sounds very immature as young teens often are, and needs to figure out that she is causing all kinds of problems with herself and her grade history and also within the family. Hopefully someone will be able to listen to her and ask the right questions to find out what will motivate her to do better, to find a reachable and enjoyable goal.
Often teenagers self medicate to find an emotional or psychological balance. Make certain that she does not need medications. Take her to a different doctor if the one you see doesn't satisfy; see if this works for her.
Too often we think that once children become teenagers and out of the baby gate and pretty much on their own that now we can relax. Wrong! Consider her friends and contacts, clean house if you must. 
Sometimes a child pushes the envelope to see how far she or he can go. I think you and your husband would benefit from parenting counseling. I am not suggesting that you both become 'helicopter' parents, but loving attention at the right times can go a long way towards a happier child.
Good luck to all of you.