Princeton bows to belief that orthodoxy is unwelcome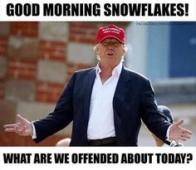 04/01/17 06:08:44AM
@xxjefferson51
CHURCH Princeton bows to belief that orthodoxy is unwelcomeThursday, March 30, 2017 | Bill Bumpas, Billy Davis (OneNewsNow.com)
Select Language​▼
Tim KellerPrinceton Theological Seminary is under fire for dropping its plans to honor a well-known Presbyterian pastor and author.
The historic seminary, founded in 1812, announced plans to honor Pastor Tim Keller with the Abraham Kuyper Prize, named after the 18th century theologian and journalist.
Keller, 66, is the founding pastor of Redeemer Presbyterian Church in New York City and also an author of best-sellers such as his apologetic work, "The Reason for God."
He also holds to orthodox views about Christianity, telling The New York Times last year that salvation comes through Jesus Christ, and a person who rejects the Resurrection and the Virgin Birth is not by definition a Christian.
Tooley, Mark (IRD)Liberal theologians and homosexual activists pressured Princeton over Keller's views on marriage and sexuality, in particular his opposition to the ordination of women and homosexuals.
Mark Tooley, president of the Institute on Religion & Democracy, calls Princeton's action against Keller a "very sad" decision.
"But evidently the political correctness is prioritized over the Gospel effectiveness," he tells OneNewsNow.
Princeton chapelDespite the rejection, Keller will be allowed to deliver the annual Kuyper Lecture at Princeton on April 6, which means he will be able to share his orthodox views among liberal academics but not receive recognition for his contributions to Christianity and Reformed theology.
The annual recipient of the Kuyper Prize typically delivers the lecture, too.
Princeton's decision to withhold the award, Tooley adds, suggests that Protestants in America don't realize just how small their liberal universe is.
If the seminary sticks with a policy of refusing to honor people who don't share liberal views on sexuality, says Tooley, "they would exclude leaders and clergy from about 97 percent of global Christianity. So they're really restricting themselves to a pretty small and shrinking audience."
Critics of Princeton's decision have mocked the seminary for its liberal views, since it's unlikely that conservative theologian Kuyper would be allowed to receive the award named in his honor.
https://www.onenewsnow.com/church/2017/03/30/princeton-bows-to-belief-that-orthodoxy-is-unwelcome