One Man's Stupid Opinion - The Coming Storm!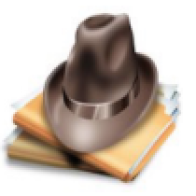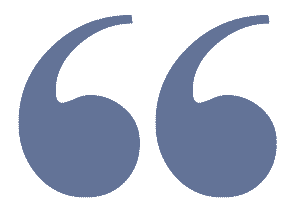 Snatching defeat from the jaws of victory!
Warning to all Sanders supporters and anti-Trump folks. You might not like this.
The democratic party is nearing a crisis and will find itself hard pressed to overcome obstacles it has placed in its own path. Granted you can find any number of polls that suggest any democrat will beat Trump and I AM referring to individual state polls with electoral votes. Most of the Democrats have an edge when adding in the heavy leans. I question the validity of those polls, based on evidence from 2016. 
Much was made of Wisconsin, Michigan and Pennsylvania and the narrow vote margins. 
MIchigan had Clinton losing nearly 300,000 from Obama's 2012 figures. I heard a lot of reasons, but I think they were mostly "excuses". Trump did gain about 180,000 from Romney's 2012 figures. Was it Anti-Clinton? The total number of votes were up 1.67%. In 2012, there was 65,491 votes for 3rd party candidates. In 2016 that figure was 276,160. Trump won Michigan by 10,704 votes. 16 electoral votes.
Wisconsin had a similar tale to tell. Clinton 2016 was about 240,000 below Obama's 2012. Trump's numbers were a scant -2,500 below Romney's 2012. 3rd party votes jumped from 39,483 in 2012 to 188,330 in 2016. Trump won the state by 22,748. 10 electoral votes.
Pennsylvania's number for Clinton was 64,000 less that Obama in 2012. Trump was 290,000 ahead of Romney's 2012. 3rd party in 2012 was 84,912 and 269,882 in 2016. There was an overall jump in 3rd party votes across many states in 2016. 6.04%, which was a big jump from previous years and tops back to 1996 (Perot).
The theory has been the 3rd party jump was due to one of 4 things...
Democrats/Independents that felt Clinton's lead was insurmountable.
Democrats/Independents that found Clinton somehow unelectable.
Sanders supports that broke ranks, but not for Trump.
There was genuine interest in the 3rd party candidate.
Of course, there could be more. #4 had the same candidates as 2008, with the exception of McMullin, which doesn't even come close to explaining the jump. #1 and #2, while possibly valid in 2016, should not be an issue in 2020... so far. 
That leaves #3 and the problem the party has. Just as Trump said he could shoot someone and get away with it, some of the Sanders supporters feel the same way about their man. You know the type... They say they will vote for any democrat, but actually mean Sanders only.
By this time next month, the delegate counts will eliminate a few candidates, but there will still be 4~5 in it to win it, imo. A first ballot nomination will likely be out of the question or extremely difficult, as well... unless 2 or 3 of the above step aside. Then it would still be tough.
It's about to get ugly and a lot of voters are going to be turned off or away, imo.
Oh well, it was a fun way to spend a Friday afternoon!