What Is Really Happening?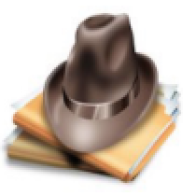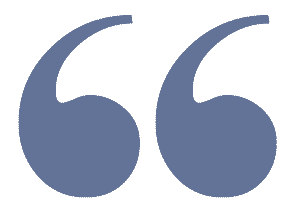 The coronavirus and "zombie companies" apocalypse!
I'm beyond puzzled by this thing called the coronavirus. No, not the disease itself but its potential impact on the global economy. Don't get me wrong, people are getting sick and many are dying, which is a terrible thing and yes... this disease is on top of all the other ailments we can die from. 
There must be an economic impact at some point down the road. China extended its New Year's holiday and by a week, but all accounts indicate another couple of weeks were added on and now they are slowly getting their footing, although still far from normal. 
The supply chain has been disrupted. My guess would be that most companies accounted for the initial shutdown period and maybe even had enough reserves to hold up against an extra week. In an age of just-in-time, any prolonged shutdown staggers into play some time down the road. 
Take any finished product, it has many tiers of suppliers, from the mining of ore to making the widget which is required to make that doodad until it finally is assembled into that beautiful object you spent way too much money for. It could take months and months to feel the impact.
Certainly, the origin point of the disruption can work massive amounts of overtime to fill the supply chain back to standard. Every tier along that chain would be forced to do the same. Assuming the companies have adequate material, workers, equipment utilization capacity, etc. ... it can be done. It will cost more... and will take time. Many months!
Then there is the no small matter of transporting those items. Somehow, I doubt the transportation industry has enough idle ships, planes, freight cars, etc. to quickly deliver. Naturally, as the demand rises, the market will fill in the gap with these items, provided the miners, manufacturers/builders can get their supply chain to respond. Which can be done, but generally when such a demand hits, stuff costs more... and will take time. Many, many months!
I've taken a long time to arrive at my point of "puzzlement" but I am getting there. Coronavirus and Zombie seem like a good fit in a society that seems to love all things zombie related, but I am not referring to that type. It would be Zombie companies. If you are not familiar with that phrase, it is basically companies that have managed to stay afloat via ever lowering interest rates on loans, reissued bonds, etc.  It is not unlike homeowners that re-finance for a lower rate, then end up with more cash at the end of each month and then finding ways to get back into the same jam. Or even a certain federal government, which would be hitting $2T budget deficits, if not for low bond rates. 
Now to the source of my puzzlement. All this supply chain disruption and repair requires lots of money by lots of people. Do they have the cash to bridge their respective gap? Where will they get the money to bridge the gap?
Sure, China can ease like crazy and so can everyone else (actually, the last part might be a lie). In China they might be able to go directly to the company and give them credit and move it along... or have the People's army hold a gun to bankers and force them to extend the credit. The rest of the world relies on banks to accomplish that.
Given that most of the world, except the Federal Reserve, is already pretty much holding the gun to the banker's heads via penalties on excess reserves... can the financial system respond, or will it try. Remember the Repo market of few months back, which took the Federal Reserve to step in? It appears the U.S. banking industry refused to step up for a certain other banking system, which was not a small one. 
Back in the bad old days... GM and Chrysler went under because banks would not extend them more credit. Their business model was no longer deemed viable by the financial markets. 
Ford already had a guaranteed line of credit, prior to the big blow-up. Ford used that line of credit to bridge the gap, although that was not the original purpose.
There are a lot of zombie companies around the world, light on cash, operating at razor thin margins and risky business models. That's a lot to absorb... for me and likely the impact of coronavirus on them. 
So, I'll cut to the bottom line... Dammit, this is about me and my savings. Should I be overly concerned or not worry. Wrong, if you say don't worry. I really want to live a long life, set aside just enough for burial expenses and then die broke. Of course, if I contract the coronavirus and die in the next few months, I have worried for nothing. 
But, until then, what is really happening?