Weird thoughts on a Saturday Afternoon...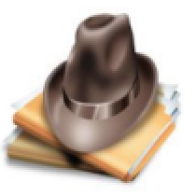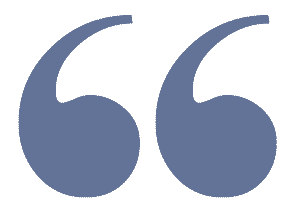 On some great and glorious day the plain folks of the land will reach their heart's desire at last, and the White House will be adorned by a downright moron. H.L. Mencken
I'm sitting admiring my newly acquired 20/20 vision without glasses. Recently completed cataract surgery on my left eye, having completed the right eye a couple of weeks back. If my math is correct, that should be all. Granted this new math has me overwhelmed. Example:
In 2006, only 0.4% of seniors over 65 reported using marijuana products in the past year, they said. The newly published study found that by 2015, the number had doubled to 2.4%. By 2018, it had doubled again, with 4.2% of seniors over 65 using weed.
Did I say cataract? Maybe I should call it Cadillac, considering the total cost was nearly $8,000 out of pocket. Medicare won't pay for multi-focal lenses... just distance lens.
Naturally, I have been mostly sitting idly by and following orders regarding lifting, bending, which side to sleep on, showering positions and eye drops, eye drops, eye drops. Why is there a 10lb weight limit after cataract surgery? I asked the surgeon and he gave me a blank look. Maybe he needs cataract surgery as well. I have used that idle time to spend way too much time reading on-line "stuff". 
Which currently seems all about elections and/or coronavirus and/or stock market. Nothing else in this whole wide flat earth world is happening. Everyone seems to be in a panic about something. 
The coronavirus could tank the economy, which has the administration in a panic. 


The stock market is in a panic, which has the administration in a panic.


Sanders might get nominated, which has the Democratic leadership in a panic.


The coronavirus news is starting to weight heavily on the public, which is awaiting word on when/if to panic.


I can understand a bit of the stock market panic, but to clarify... it is about the potential impact on earnings and profits due to coronavirus, not the virus itself. It's difficult to tell where the slide will eventually stop, as there are so many unknowns. I can imagine a big bounce back sometime next week, but the overall tendency would be down. As someone once said... "the known knowns" are troubling.
I can understand the concern over the economy. We live in "an abundance of caution" type of world, which many times requires an overreaction. Phrases such as "self-quarantine", shortages, etc. tend to impact the consumer pattern of thinking. As the economy is consumer driven, it does not take a mass panic to impact it negatively. Simply an overall slowdown in consumer spending. On the other hand, stores are apparently going to start feeling shortages in April and it is hard to spend money on something that isn't there and a store that hasn't anything to sell... then they aren't making money. 
"Self-quarantine" if you might have COVID-19? We have a lot of people living paycheck to paycheck, that don't get paid unless they work. It is a fantasy to believe they would not try to work... even if they KNEW they had COVID-19, imo.  I've seen where China is accused on under-reporting cases. In my humble opinion, you can only know the true extent, by testing everyone simultaneously and repeating it regularly. Something that is not possible. Data is collected about the known, then guesses are made about the rest. Japan has closed schools over this, so expect American parents insist on the same thing. Question: Are the people cleaning up the schools paid hourly and have they been tested for "purity" and exactly who pays for this testing. Thank about it. 
Politics... I do not believe the government is some omnipotent entity which can raise up and squelch COVID-19. Democrats and Republicans are reduced to excited utterances about what is necessary and not necessary, etc.  I am also not buying the contention that our healthcare system could handle the onslaught of a pandemic.
Let's hope this thing starts to die out soon. Supposedly, viruses require cool and dry conditions, hence the reason flu is more prevalent in wintertime. 
My vision has improved considerably, but my foresight is dim regarding all of this.  Of course, it might be something easily explained by this new math!!