A Normal Day - Oddly insane thoughts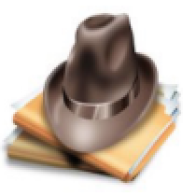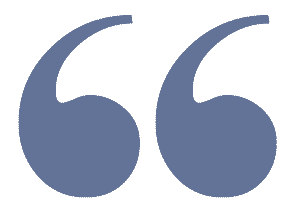 Does social distancing mean not voting for a social democrat?
Inflation
My life is so exciting!! I checked the inflation report this morning, which always provokes trips down memory lane. Yep, I can remember when things were cheaper. Although I can also remember when some things (very few) were higher. Gasoline looks to go lower than current, as does restaurant spending. 
I don't drive very much, and restaurants are fast becoming a thing of the past. You can have just about anything delivered. That might become the norm for many, as social distancing seems to be taking hold. Strange how we must come up with terms like "social distancing". My wife of 50 years and I have been doing that for some time. She sits on one end of the couch and I sit on the other. 
Out and About
Yesterday was doctor and grocery shopping day. My wife and I are big financial supporters of the medical industry. I am always a tad nervous about going to a doctor's office this time of year, but maybe a bit more due to recent "events". Both offices' waiting rooms were empty and there was little to no wait time in the waiting room or back in the room. From the time I left the house, drove 3 miles to and from... less than 40 minutes each. I did ask and was told there had been a "few" cancellations and no shows. Not sure of their definition of "few".
Next up... Blood tests on FRIDAY THE 13TH!!
Between and around all that, I did go to a couple of grocery stores. Kroger and Walmart to be precise. Kroger rarely has a large stock of our favorite toilet paper, so was not surprised they were out. There were plenty of other brands. Otherwise, Kroger shelves seemed to be fully stocked, with the exception of the pasta section. I got what I usually get and moved on. Walmart did have our brand of T.P. and everything else seemed fully stocked. We get specific brands of many things and a lot of those were absent. Where they were normally located was jam packed with store brand items that don't quite meet the test taste, imo. Both stores, in and out, looked like a normal Tuesday.
Speaking of Tuesdays
I guess there was some primary elections and Biden is storming ahead. Oddly, by my estimation and relevant polls, it seems he underperformed a bit. I had recently mentioned he would hit the magic 1990 by late April. Might need to push that back a week.
I admit I am fascinated by the process and have fun making predictions, etc. ... I truly don't care about the eventual outcome. Too cynical?
The headline reads "Sanders expected to announce he is staying in the race." Next up... The sun is expected to rise tomorrow. Ooos! I guess they realized how stupid the headline sounded and have changed it to Sanders is scheduled to speak? Isn't speaking expected of a politician? Again... too cynical?
The Sky is Falling
Another down day in stocks, likely to be followed with an up day on Thursday. The downs are bigger than the ups. My guess the DOW will slow the fall in the 22,000 range. Then I read Cramer's statements of 21,800 and now consider him a guru. Just kidding. I arrived at my number by checking the Hang Seng's fall from grace. Did he do the same? Normally when stocks fall, we hear of "rush to safety" and bonds go up and yields fall. Why is that not happening today? Can't wait to hear the spin on that! Okay, I just checked and bonds are starting to move downward, but still disconnected from stocks. Still curious.
Did read where the EU might be forced to do something as the Euro is gaining against the Dollar. It might happen as Germany is most impacted by this. If you weren't aware that Germany ruled the EU roost, then shame on you. 
The U.S. Administration is considering a payroll tax cut. I wonder how many seniors understand what that means down the road? I suspect it is a relatively small percentage. It is promoted as putting more money in the consumers' pockets. It also would help companies with potential cash flow problems. Win/win, right? Or is it robbing Peter to pay Paul? Can privatization be far away? Who cares? ... nobody? 
Pot stocks are going up in smoke. What person in their right mind didn't see this coming? You cannot tax a widely used black-market product... without first getting control of the black-market product.
Need an excuse
Our governor had previously recommended we should not visit nursing homes, after most of the nursing homes had barred visitors. I didn't realize nursing homes were such a popular tourist attraction. Now he is recommending churches should cancel services this Sunday and prisons will no longer accept visitors. Seems like there should be some humor in that statement.
State health officials stressed... "for 80% of the people that contract the virus, you will be just fine. You'll either have cold symptions or no symptons. Vulnerable people need to be protected". Yes, that statement is so calming, soothing and reassuring, there is no need to get panicky. /s   
Completely Out of Touch
I see where something called SXSW has been postponed, along with Coachella and Stagecoach. Golly gee, I won't get to see Pearl Jam, Madonna and Miley. /s