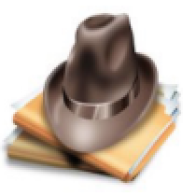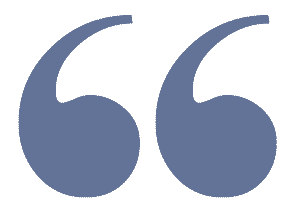 Men and nations behave wisely when they have exhausted all other resources. - Abba Eban
Grocery Shortages
Toilet paper shortage... caused by bosses without employees to wipe their butts and like everything else in life... there is a lot of waste during the "training" period. (yes, I have a sick mind).
On a more serious note, yes there has been hoarding of many items found in the grocery store. But(t), not sure all the onslaught is strictly hoarding. A lot of people have been told to stay at home, etc. 
The Bureau of Labor Statistics Consumer Price Index, lists the average family spent 13.255% on food in 2019. However, 45.3% of that was spent away from home, which would also include delivery, take-out, convenient stores, dine-in, malls, cafeterias, etc. That left 7.244% to be spent on grocery store items to be prepared and consumed at home.
I'm sure that many people will still utilize delivery and carry out, but the rest is rapidly coming to a close. My silly off the wall calculation suggest that grocery shopping would increase by 50%+. See where this is heading? Now most people would prefer to avoid multiple trips to the grocery each week and will buy larger quantities to reduce those trips and possible exposure. Hence the sudden emptying of shelves. Store were not prepared for such a rapid increase and neither was the supply chain. People that missed out on that one item they so desperately needed will go back soon and suddenly find items they "might" need. 
Granted., orders of products originally moving towards the restaurants, etc. will decrease and begin shifting towards the grocery stores, but that will not happen overnight. It will likely take a weeks to smooth out. All those stay at home orders and non-essential shops shutting down will continue to put pressure on the food supply chain. Expect reports of empty shelves to be the norm for awhile. Unfortunately, there will be hoarding on top of this as "the world is coming to an end" mentality gets worse. Lest I forget, a lot of people seem to waste more food at home as well. 
BTW, toilet paper is not considered a food, as its end use is something different than edible. Ewww!
Financial Markets
Quite a buzz about financial markets, with stocks falling, corporate bonds diving (yields skyrocketing) and "bailouts", "backstops", "QE- 4 or 5 or 6" ( I've lost count), checks to Americans, etc. 
Suddenly, rigid capitalists are making Bernie Sanders look closer to Ron Paul in ideology. I'm not against any of the extreme measures being put forth, but I do have some concerns about implementation. 
Any Corporate Inversions that might require bailout should not only be give up substantial shares, equivalent to the bailout, but also equivalent to taxes avoided since inversion. Using inversions to avoid taxes, then require tax money to survive, is pure nonsense, imo.
Multi-national corporations that have issued bonds to fund or partially fund or offset overseas expansions should be carefully evaluated, as using taxpayer dollars to salvage foreign expansions is woeful, imo.
I have others, but they are too numerous. I doubt any consideration will be given to such thoughts, until after the deeds are done. 
Unfortunately, we are at that time in our history, where even the kitchen sink must be thrown in. I had long thought that the 2008 "Great Recession" was never really resolved, but merely had the curve flattened out and mitigated by extreme bubbles and at some point down the road will implode. I had hoped it was still a few years away.  
In any case, the charade is over and our leaders seem to be fearful of their continued existence and hope to keep the wolves at bay.
This is becoming depressing to think about. 
Grocery Delivery
I had my first and probably last grocery delivery today. I ordered yesterday and half the stuff was out of stock by delivery time. Which was okay, as the refrigerator was still stocked fairly full from the great freezer blowout. I was mainly attempting to determine if delivery was viable. I think curbside or whatever it is called will be the next experiment. Maybe some time next week. Don't worry... it wouldn't kill me to cut back a bit on food. 
Either way, I dutifully put on my latex gloves and wiped every surface of each and every item before bringing the stuff inside the house. Turns out that half an order was about all I could handle. Can't be too careful.
Elections
Who won?