Are Sweatpants the New Formal Attire?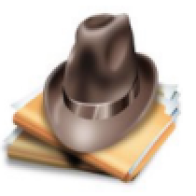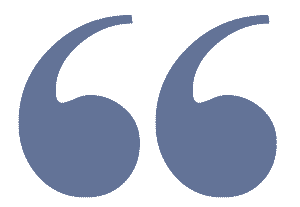 Only when the tide goes out do you discover who's been swimming naked. - Warren Buffett
Or just wearing underpants!
Clearing out the jails
A lot of people are being released from jails due to the virus, or so we are led to believe. Are they mostly politicians?
I don't know for sure how or why, but it seems a lot of my state's politicians are suddenly being caught doing things illegal and winding up in jail. Most jails around here are public facilities and get paid by the inmate. Not saying that is what is happening, as there seems to be little doubt these politicians were caught red handed.
One state representative was a strong advocate for protecting spouses from abuse and even authored a bill that was eventually passed, which expanded the definitions for abuse. I bet you can't guess why he was arrested and which law he allegedly broke.
I always figured society as a whole, was much smarter than I am. I must be nearing a vegetative state.
Speaking of vegetative states …
Not referencing Trump as this predates some of his recent statements, but the state's poison control center saw a sevenfold increase in calls through middle of April. Yep… hand sanitizer, bleach, etc. were the culprits. Children seem to be attracted to easily reachable labeled/unlabeled homemade/store bought cleaning concoctions. Bottomline… not all parents are good babysitters. Shocking I know. Of course, the poison control center made mention that proper labeling was needed to help prevent children, 5 and under from accidentally handling or ingesting. I'm guessing that was aimed at the parents and importance of safeguards. Who is babysitting whom?
Smoking and re-opening.
I saw an article where supporters of re-opening used smokers as an example of their rights and self- determination. I think they may have it ass backwards. Being a smoker, I know there are numerous places I cannot smoke. I can't even smoke in my own house. It's the garage or outside. I fully understand why this is necessary as it does protect others from passive smoke, etc. If I flip the analogy of smokers and re-openers, I should be allowed to smoke anywhere, anytime I want.
My point being… I can't and it has been upheld numerous times by the Supreme Court.
That dog simply won't hunt. Whatever the complaints are… go to the court system as some groups currently are doing. That's where you'll find out what your real rights are.
The virus is impacting geography.
Despite being a border state like Delaware, Maryland, Missouri and West Virginia, Kentucky has generally been considered a Southern State. Yet it now seems that Kentucky is referred to as Midwestern. It does seem like the winds have gotten stronger as time goes by, so maybe the Midwest has gotten closer.
Maybe that is why I have trouble determining where I stand on certain issues.
Spending way too much time on the internet
Ran across this from Bowling Green, Ky . Just so many strange things about this tale. Getting ahead of the story? Maybe it is true. In this day and age… anything is possible.
Seems every day there are concerns about people's mental health and how therapists can now use telehealth for therapy sessions. I thought watching kitty Kats on YouTube was the main mental therapy technique. Times are a-changing! Once upon a time, laying on the couch in underwear, was considered lazy. Now it may be just a telehealth therapy session. I'll start telling my wife I'm in therapy and see how long that lasts.
If that doesn't work, I'll try the old WFH (working from home) routine. Hey, if it works for GMA, why can't it work for me? Just have to remember that wearing boxers and manspreading could be "X" rated.
Is that what they meant by News Briefs?