Who Was That Masked Man, Anyway?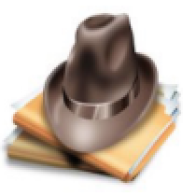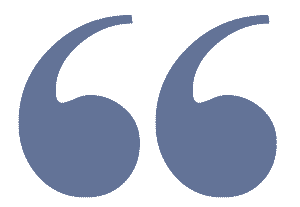 Robin Hood stole from the rich, because the poor didn't have any money - Mr. ED - Season 5, Ep23
It's any old geezer in a grocery store.
No more senior shopping hours
That one hour early in the morning was nice while it lasted. Don't get me wrong, the stores still advertise it as senior hours. I guess high school and college seniors think it is for them as well, except with masks forbidden. So much for caring about grandma and grandpa.
As I have written earlier… this is not unexpected.
Restaurant drive thru's
Remember when you got behind somebody in the line at the restaurant's counter, who struggled to decide what they wanted for their family of 2 dozen or whatever? Naturally, it became easier to just use the drive thru.
Guess what? They are now using the drive thru. No cars at the pay or pickup windows… but, backed up almost into the highway. So, where is the beef, you ask? That might soon be part of the problem or rather… the lack thereof.
Freedom of speech
The constitution says congress will make no law, etc. Somehow that is being interpreted as the right to say anything, anytime, anywhere and to anybody. No, it means congress will make no law, etc. … so when you get your mouth mashed… that falls under felony/misdemeanor assault and battery laws, not constitutional law.
Forget this nonsense of someone saying they will fight for your right. Unless they are standing by your side and ready to intervene… it is merely talk, which by the way… congress will make no law to prohibit.
I guess that is why the internet is the way it is. Extremely hard to punch someone over Wi-Fi! While the temptation to try, has come to mind on a few occasions, I have never really tried. So, it's more of a belief than fact. Same for cable, I guess.
Although adding drone capability…!?! Hmmm.
Originality
Have you ever noticed how easy it is to predict what is about to be said and by who? Take any headline topic, then imagine the same tired group of individuals, stating their same brand of things, with the other tired group of individuals saying their same brand of things in rebuttal. When I say any headline, I really mean any headline and will take it a step further and add darn near any comment.
If you have read one comment on one article, it will be nearly identical on another... although by some like minded individual. Do they just have one brain? DO NOT think I am referring to one party or the other. It's one right side of the brain vs one left side of the same brain, imo.
Deaths from Covid-19
Much is debated about whether they are over, or under counted. The CDC looks at all death certificates. Looking at late March through April 18 th , the excess deaths number about 18,000 above what the tracking for covid-19 suggests. Of course there is a lag time in reporting for the CDC data, so the number could be higher.
Data from EuroMOMO , suggests similar excess deaths above covid-19 tracking (Approx: 25,000). Ultimately the number of deaths that will be attributed to covid-19 will be from the excess deaths above the anticipated deaths. Certainly the number of deaths above and beyond what is attributed to covid-19, does not necessarily mean covid-19 is being under reported, but there is still something rather large being omitted.
Historians will figure it out, after we are...long gone.
The economic rebound
Considering the amount of federal stimulus made available, it might seem easy to predict a quick rebound. However, it will be a long time before people start crowding into bars, restaurants, shopping malls, etc. The service sector took quite a hit and it will continue to impact the economy for several quarters, imo.
THAT's if there isn't a 2 nd wave, although many might very well ignore the 2 nd wave. The "before" economy… was booming because everyone was getting on board. That ain't happening in the foreseeable future, imo! 
It is afterall... a CONsumer driven economy that requires a CONfident CONsumer. 
I'm starting to drone on, so maybe I should shut up, before something swoops down and shuts me up. Although it might be asthma... if I dig any deeper into the old dusty rerun vault.
EDIT: GIF Alter to address some issues.