Hysteria Reigns Supreme!... Must Be Nearing the Election.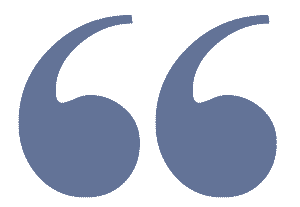 The whole aim of practical politics is to keep the populace alarmed (and hence clamorous to be led to safety) by menacing it with an endless series of hobgoblins, all of them imaginary. - H. L. Mencken
Puzzled
I am puzzled by the hysteria surrounding the "what if" of one or more of the Presidential/Vice-Presidential candidates succumbing to some illness etc. I suppose that in these unsettled times, hysteria can run rampant and there are those among us that benefit from creating hysteria.
The Presidential and Vice-Presidential candidates are on the same ticket. Voting for one, is a vote for the other. Been that way for about 216 years. The V.P. candidate was handpicked by the Presidential candidate and supported by the convention and would clearly be the person to assume the top part of the ticket… in the event of something terrible happening. That newly minted Presidential candidate would have a large say in the new V.P. candidate selection. In any case the ticket moves forward, even if one of the original parties is no longer available.  
Each party has rules for such things up until the electoral college vote in December. Afterwards the electoral votes are locked in, regardless of whether the candidate is living or dead. If the top spot is vacant on January 20th, the V.P. Elect is sworn in as president and will nominate a V.P. to be approved by the congress. I suppose both the Presidential and Vice-Presidential candidate could befall tragedy simultaneously, but at some point we have to consider the likelihood of such an occurrence, just as we would consider the likelihood of an asteroid striking earth with such force as to shove the earth out of orbit and into oblivion. Not saying neither could happen, but just relying on the Constitution as arbiter of all things prior to 1-20-21, completely overlooks state laws, which provide guidance and gives wide latitude to political parties.
Now imagine Olivia Newton-Johns "physical" changed to "hysterical". That is what runs through my mind. 
The Election
This time in 2016, saw the electoral college estimates as democrat-308; republican-180, and tossup-50. The last polling prior to the election indicated d-233; r-191; and t-114. Currently it is D-308; r-131; t-99.
When I compare current to 2016, it would seem to indicate a possibility of a Republican comeback. Looking deep into individual states indicates a much large gap in voter preference, compared to 2016. Pennsylvania, for example, had a composite this time in 2016 of d48%-r39% and was considered safe, with 13% of voters either undecided or 3rd party. Just prior to the 2016 Election, the spread was d46%-r44%, with 10% undecided or 3rd party. Currently the composite is d53.2%-r43.6%, with only 3.2% undecided or 3rd party.  The republicans won by a slim margin of 0.71%.
So, while the numbers "might" suggest a comeback is possible, Clinton had nothing but bad news during the last 3~4 weeks of the campaign in 2016, which elevated the "Never Clinton" voters. Indications are the "Never Trump" voters are being elevated.
Grocery shopping and shortages
It has become soup weather, so I am glad I stocked up back in the summer. Paper products still seem to be hit and miss. Again, I got stocked up, so if I miss getting something… no big deal.
As for the prices… most meats and poultry are showing a slight rise… although I really have not purchased anything along those lines. That is what was forecasted for September. My mind says that some of the grain-based foods are also likely to rise a bit as commodity prices are up, although none seem to be near record levels. It is just piling onto everything else.
The September CPI is not due out until next week and with it comes the C.O.L.A. adjustments. It won't be enough to keep up with inflation, but what else is new?
Seriously!!
I read where Trump has said he is halting stimulus negotiations. If Trump lies all the time, then he must be lying about this... right? I'm not ruling anything out.