National Train Your Brain Day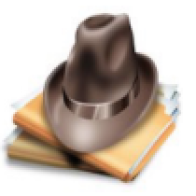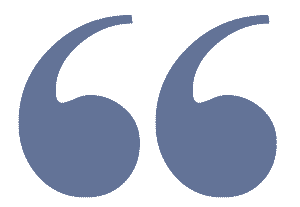 It's also a couple of other national days, but I ain't going there, as I try to stay abreast of social norms.
The CPI-U and W and E and C.O.L.A.
The CPI-U rose 1.4% Y/Y and 0.2% on the month, at 260.280. The CPI-W 3 rd Qtr. average (253.412) rose 1.28% from last year (250.200), so 1.3% is likely the C.O.L.A. That translates to roughly $20 per month for the average SSA recipient. For those on Medicare, the base rate had been forecasted as increasing $8.70, but the impact of Covid has yet to be calculated. That will come next month.
The R-CPI-E (62 and older) was 279.587 last year and now at 283.593+. The R-CPI-E is located here and you must scroll to data and download the xlsx file. (September data not uploaded at this writing). Over time, the cost of living for this group has outpaced the official inflation by about 8.8%. You probably already knew that or at least… felt it.
My own tracking and spending has risen 2.549% Y/Y. The Full Release.
Odd things that run through my mind
I have concluded that most people do not read seeded links, rarely the content and focus on merely the headline or whatever near off topic comment I make. Of course, some of the problem is likely my inability to clearly state my position, so pardon me… or not. Generally, what I mainly struggle with… is deciding if I care.
Grocery Shopping
I am noticing an uptick in "items not available." Some of it is attributable to seasonal issues, such as soup ingredients and some would be occasionally short, even prior to Covid-19. But the list does seem to be getting a bit longer, just as I was moving into maintaining the status quo. I suspect prospect of a long winter and associated outlook might be pushing consumers to fill up pantries, etc.  Also, the freezer backlog still exists, so take it from there. Vacuum sealing supplies and canning supplies also seem to be in short supply.
Call me crazy, but when canned goods from the store AND canning supply shortages occur at the same time, it seems to indicate stockpiling. I'm okay with that, but I imagine a lot of food being tossed, when this thing is over.  
Elections
At this time in 2016, the forecast was D308; R180; 3 rd party/undecided- 90. Day before the election it was D233; R191; and t-114. Currently- D279; R125; Undecided-134. Undecided seems to be making a big move.  
As for election night, it would be easy to see a D213 and R125 called relatively early, lest you think California and New York might go red. Same for West Virginia and Mississippi going the other way. The polls in individual states began breaking towards the republican candidate in 2016, but the current margins in many states is greater than the margins of 2016. That would apply to Michigan (16), Minnesota (10), Nevada (6), New Hampshire (4), Pennsylvania (20), Wisconsin (10). Waiting in wings would be Arizona (11), Florida (29) and North Carolina (15). Trump's path is a much steeper climb this time around. He may have Coney, but he needs a Comey.
So, imo, the election will not be decided on election night, but likely by end of the week. Any concession is where the fun will start. Can you envision a lame duck president and senate packing the court? Yeah, there be weird stuff running through my mind.