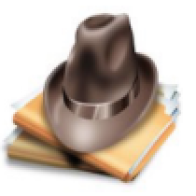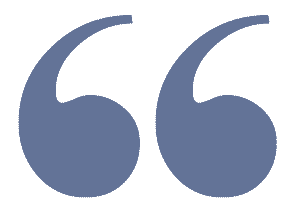 Don't overestimate the decency of the human race. - H. L. Mencken
Now that the election is over and everyone has calmed down, kissed and made up… on to everyday matters. (I thought that was really funny!)
Consumer Price Index
Here's the release . The official has 1.2% y/y, with food outpacing that rate by quite a bit and being offset by energy, which is down quite a bit. It's all in the report. My personal is +1.9% y/y and the usual suspects prevail. Although Medical seems down some. I'll need to review that area a bit more and see if I am overlooking something.
I don't really have a lot of comment on the report, as I do well to keep up with my own stats. I will be curious to see how the weightings change in the new year, although probably not to capture the actual shifts in spending habits over the past few months and I suspect in the next few months. A lot of that depends on "stimulus".
Economy
I keep seeing projections for GDP growth during this quarter near 3.2% annualized. I see that as a bit optimistic, but I am probably not seeing everything. I did underestimate the 3 rd qtr. GDP by quite a bit, so hopefully there is room for optimism. But those estimates looking backward at the past 6 weeks data. I sense a cliff on the horizon. Again… "stimulus".
Covid-19
I had attempted to track all the U.S.A. areas for fatalities, tests, and infections, but gave that up and now just focus on my state and specifically… the death rate per million over a 7-day period.  
My state's 7-day moving average of deaths per million (7dmadpm) is now 2.81 and showing an upward trend. This compares to 1.08 global and 3.21 for the USA. Each is rising. There are a handful of countries mostly unaffected, but some countries, which were less/not impacted the 1 st time around are getting hit hard this time.
I could strut out some stats from other countries and compare how much better we are doing, but too high is still too high. In my opinion, looking at other's misery… does not ease our misery and trends are not improving. Stimulus will not help in this case, as this takes vaccine, imo.
Using my super-duper skills, I have determined I will continue my current path of near isolation until July. So, my hoarding and inventory skills are in preparation for that timing. I anticipate beginning the reduction of inventory in late February on some items. You should begin seeing a bountiful supply of Bounty at that time as well as having more opportunities to squeeze the charmin.
Covid-19 has seen a study that suggests a spike of mental health issues among Americans that have contracted the virus.  This spike is concerning, but I wonder if there was an overall spike in mental health issues… related to the election and how does that spike correlate to the covid-19 spike. Just saying!! Having to self-isolate and watching wall to wall politics could drive someone mad. Spending too much time on social media might also cause problems. 
Shortages?
I saw on the tv news that some grocery stores have reinstituted limits on certain items. Nothing like a warning about possible shortages… to create shortages! Why limit disinfectant wipes when there are none to be found?
I've also seen suggestions that a shutdown is looming. I'm sure that will ease the stockpiling. /s
Elections
I did joke the elections were over, but they aren't. Everything now is about January 5th and again... I don't really care.