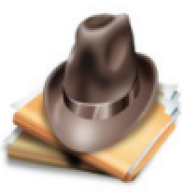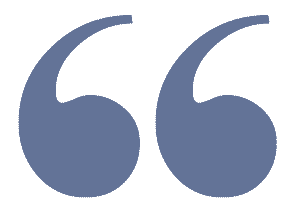 A bank is a place where they lend you an umbrella in fair weather and ask for it back when it begins to rain. – (Origin unknown, although often attributed to Twain, Frost, Bierce, etc.)
CPI
The Consumer Price Index for All Urban Consumers (CPI-U) increased 0.3 percent  in January on a seasonally adjusted basis, the U.S. Bureau of Labor Statistics  reported today. Over the last 12 months, the all items index increased 1.4 percent before seasonal adjustment.
The CPI-W increased 1.6% yoy, the c-cpi-u advanced 1.3% yoy and the r-cpi-e moved up 1.4% yoy. My own index moved up 1.6% yoy. It should be no surprise… FOOD.
CDC
The CDC listing of provisional deaths for 2020 is now 16.93% (2-9-2021 report) over original estimates or 490,150 more than anticipated. 379,714 are categorized as Covid-19 deaths, which is above nearly all tracking groups. This is still provisional and NOT final.
Vaccinations are progressing as indicated by this graph (2-10-2021 report).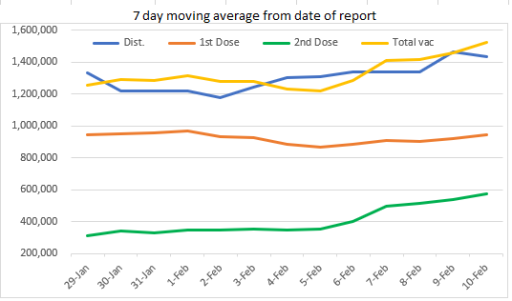 Overall vaccinations are trending up, but the 2 nd dose rate is where the action is. Current 7-day rates indicate 70% of the public would get fully vaccinated between Thanksgiving and Christmas. Clearly the pace needs to pick up as there is some concern about longevity of current 2 dose vaccinations and the potential for a 3 rd dose being needed at the 8-month mark. (Pfizer)
Closer to home, the nursing home deaths have dropped dramatically, but the overall deaths seem to have increased, with the 60+ accounting for 92%, which is steady, although the 80+ is declining. The >60 to <80 groups are picking up the slack. Having made that statement, I should note that the deaths to infection rate is rising rapidly in these groups, as overall infections are falling. My state is about 75% above this period last month… in deaths. Is it vaccine availability, scheduling… or contrariness?
Comedy…
What does it say about my wife and I, that we find a crime/drama/mystery named The Prodigal Son as being kinda funny? We thought that before the vaccinations, so it isn't a side effect.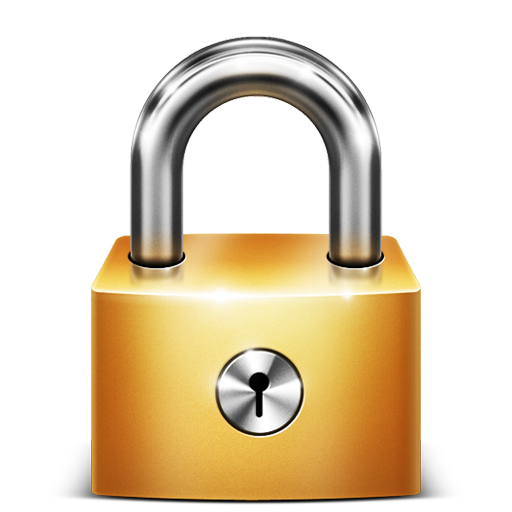 Article is LOCKED by author/seeder