Boys in Trees: Carly Simon, a Memoir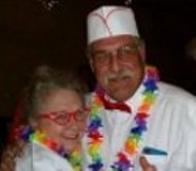 12/13/15 01:13:41PM
@bob-nelson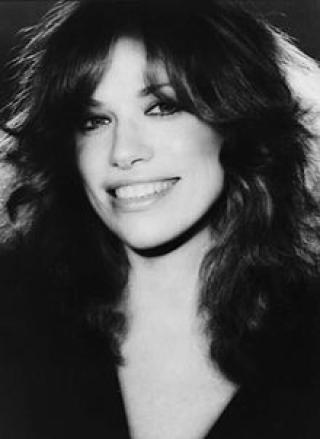 Little is left to the imagination in Carly Simon's latest Memoir, Boys in Trees, with regards to her early life and many early loves.   Ms. Simon's description of her childhood and youth is a fascinating glimpse into musical genius, and how it saved her.  That Ms. Simon survived her childhood and abuse, to thrive as a musician, (while coupling with the greatest names of the age), to reach adulthood, is extraordinary.
One cannot help but feel, under different circumstances and lesser talents, Ms. Simon could have easily been found a raving lunatic in an asylum today.  That she isn't, is a testament to the power of the gift she possesses, and to the determination with which she has lived her life.
Ms. Simon is the daughter of Richard L. Simon, (co-founder of Simon and Shuster publishing house), and Andrea Louise Heinemenn Simon, a civil rights leader and activist, who displayed her flagrant infidelity with a nineteen-year-old tutor for her youngest son beneath her husband's erudite nose.  They began their family life in the Riverdale section of the Bronx, but then moved to the Greenwich, Connecticut area when Carly was twelve.  During much of this time, from the age of seven until the family moved, a family friend sexually abused Ms. Simon, beginning when he was fifteen.  At age eight, Ms. Simon began to stutter.  Rather than addressing the underlying issue, (the sexual abuse, of which the family appeared to be unaware), the family and her doctors encouraged Ms. Simon to sing.
A distant father, a self-involved mother, two older sisters who bullied her, or at the least had little time for her, the closest in age to a well-beloved, darling, and adored son, and the sexual abuse she suffered-- all of this combined to give Ms. Simon a rather indifferent upbringing, populated as it was by the famous literary greats that punctuated their family home regularly.  Well-educated at Riverdale Country School and Sarah Lawrence, (two years), Ms. Simon left her formal education to pursue a career in music, with great success.
She began her career with her older sister, Lucy, as half of The Simon Sisters, who had one hit, Winkin' Blinkin', and Nod.  During this time, Ms. Simon met many of the music glitterati, and sometimes payed with her sister as an opening act for them, as they themselves were beginning their careers.
From The Simon Sisters, Ms. Simon decided to form a solo act, and released her first solo album, Carly Simon, which featured the hit single, That's The Way I Always Heard It Should Be.  Her second album, Anticipation, came out in November of the same year, 1971.  Ms. Simon wrote the album's title song in fifteen minutes while waiting for Cat Stevens to pick her up for a date.  
 By the time she began to release her own albums, she was close friends with many of the greats of the era, including Mick Jagger, Jack Nicholason, Kris Kristopherson, Warren Beatty, et. al.  Then, she met James Taylor.  As her colleague so eloquently sang, Ms. Simon "felt the earth move, under her feet".  
Ms. Simon's and James Taylor's marriage was the stuff of legends, and the remainder of the book details their live and love together.  Since their marriage ended in 1983, the book closes with the end of her marriage to Mr. Taylor, and while I am sure there is much more to the wonderful and fascinating life that is Ms. Simon's, our time with her leaves us wanting more.  
At present, Ms. Simon lives on Martha's Vineyard, in the same area where she grew up, and where she resided with Mr. Taylor.  She is currently seeing someone and has a long-term relationship, but has no plans to marry.    
I have included several songs!  Thanks for coming by!
New York Times Review -- more details about the book here