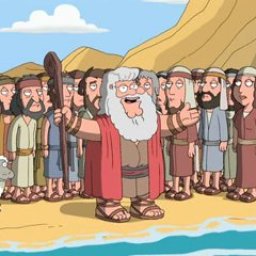 By:
@enoch, 10 months ago
Comments:
20
..
There are many super heroes. They are the stuff of which comic books and movies are made. 
In literature and movies there are also anti-heroes. Interesting characters they.
The following is a list of six non heroes.
These are just ordinary folks. Nothing of note one way or the other.
In other words, well more than 99% of the world's population.  
We need those too, and probably most of all.
1. Moderately Virtuous Man. One who never achieves moral greatness because he takes moderation to the extreme. Being moderately virtuous is not being virtuous at all.
2. Pretending I Can't Cook Because I Don't Care to Wish Dishes Lady. The fast food industry needs her more than they can say.
3. Mildly Better Than I Appear Man. Never judge a book by its cover. This one surprises you, in spite of being image impaired.
4. Greater 55555 Zip Code Lady. This one has qualities which go beyond her mailing area, but not much farther. Well done, to a point!
5. I Can't Believe I Wore This To A Job Interview Person. Keeping the limited job market open for the stylishly gifted.
6. Buy One, Get Another Of Equal Or Lesser Value Individual. Stimulating the economy through purchasing unnecessary goods and services just because a coupon is involved.  
What non heroes are your choice? Why?
Feel free to add illustrations of any of these non heroes or your own.
This is a lighter side humor column.
Be nice, play nice, Have fun.
Enoch.