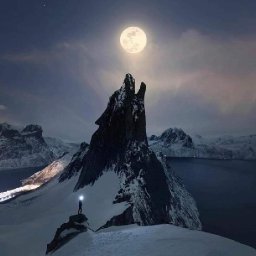 Perrie's comment - 
This is not what Perrie envisioned when she started NT but, surprisingly, she won't stop them - not because of the shit they constantly throw, but because . . . . . . . . . .
I want NT back to what it was intended for.
But because what?
Do you even know why I started NT? 
Please enlighten me. 
My response -
OK, very easy to do - when NT started, I was asked by a number of people to come over from NV and be a "Moderator" to help this growing blog continue to be a friendly place to visit, talk and discuss - totally unlike NV.
Initially, NT was a nice friendly place to visit, talk and discuss - initially, which is what we were all told NT was designed for.
However, in the past 12 to 18 months, a number of the NV rejects/banned members have gotten a foothold on the Front Page and you can just friggin' forget about "a nice friendly place to visit, talk and discuss."  Their goal is to rag everybody who doesn't side with them to death.  They call names, they ALWAYS derail a discussion so they can control the flow of the thread, they have been reported to the ONE moderator and, actually, occasionally, they receive a slap on the wrist or maybe even a two day suspension (Whoopdeeeeedooooooo).
YOU have been asked a number of times why those folks haven't been/aren't banned and your response has been - "I don't ban anyone 'cause that's not what this site is about."
When the "boys" start slamming people with personal insults, purple penning them without SERIOUS time off hasn't/won't do shit to bring NT's membership back up to the 700+ that we "used" to have.  Those "boys" have cost us (NT) membership and they will continue to do so unless they actually start receiving real penalties for their piss-poor attitudes/attacks on other members.
So - no, NT ain't like it was when we started because a couple of "boys" are dominating the entire Front Page with pure bullshit and bullying - and people are leaving and will continue to leave until it stops.
You can't be the only moderator.  If the other five don't want the job, find someone else who will 'cause you're only one person and you have too much of your plate to be chasing after ambulances.
In a nutshell, that's what I was led to believe the "new" NT was going to be.
Now, I realize I'm going to receive a lot of flack - probably even be asked to take this thread down - but this particular issue needs to be brought up and discussed.
MY RED BOX RULE - STAY ON TOPIC OR STAY OFF THIS THREAD - 'BOUT AS SIMPLE AS IT NEEDS TO BE.