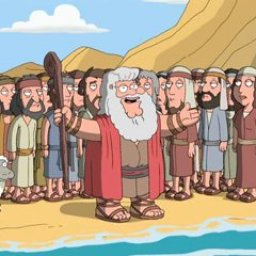 By:
@enoch, 8 months ago
Comments:
20
..
This week's Torah portion Mikeitz (Genesis 41: 1-44:17) raises an interesting point relevant to all in this site.
It relates that Pharaoh asked his advisor's to interpret his dreams of seven cows and sheaves of grain. Among the things he heard were seven daughters will die, and seven kingdoms in his empire will rebel. He rejected these ideas. Why?
The verse in question implies he also dreamed the correct interpretation. It specifically says that no one was able to "interpret for Pharaoh". 
This gives us a valuable lesson for this site, and in our lives. No one ever convinces anyone here of anything. The best that happens is that sometimes  we can get each other in touch with an inner truth we already know.
Each of us has an internal moral compass. We can all use family, teachers. clergy, and friends to aid us in using that compass for the greater good.
Later in Parshat Mekeitz Joseph tells his brothers of his true identity as their kin. He doesn't do this until they realize on their own they erred by selling him into slavery.
Joseph is a good role model for us here. When we realize a truth on our own that is always more relevant and powerful than being told anything by others.
When using the news talkers, by pass those who try to impose their positions on you. Instead, look to those whose writings help you discover your inner knowledge and values. You already have what you need. Real help comes from those who assist you in bringing it out.    
Red Box Rules, site C. o C. Guides, and The Four B's will Be Enforced.
Be On-Point.
Be Respectful.
Be Positive.
or Be Gone!
What inner truths from your moral compass have you brought out from an original article you read here? 
What have you written that helped others here actualize their inner wisdom?
What projects do you have planned for the New Year to do either or both?
Maybe we can look forward in 2017 to more jointly written original works that enhance and elevate us.
I am all in with that.
Peace and Abundant Blessings as we close out 2016, and enter 2017.                
Enoch.