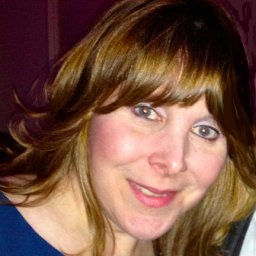 Having taught public school for over 20 years, I am greatly disappointed by Donald Trump's pick for Secretary of Education.  His choice of having the billionaire, Republican donor Betsy DeVos serve in this position under his administration, is beyond the pale. In addition to her lack of previous experience in public service, DeVos has actually advocated for the disassembly of the public education system, suggesting it be replaced by a voucher system.  This is a direct contradiction of the position to which she has been appointed. If that were not bad enough, this is her tweet from Trump's inauguration.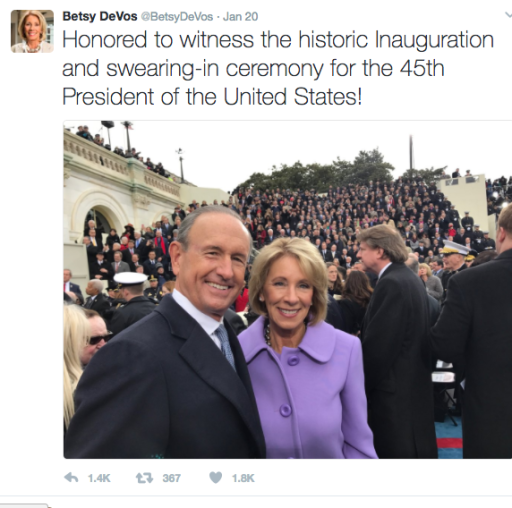 Now take a minute and read that tweet. Do you see any problems? Here let me help.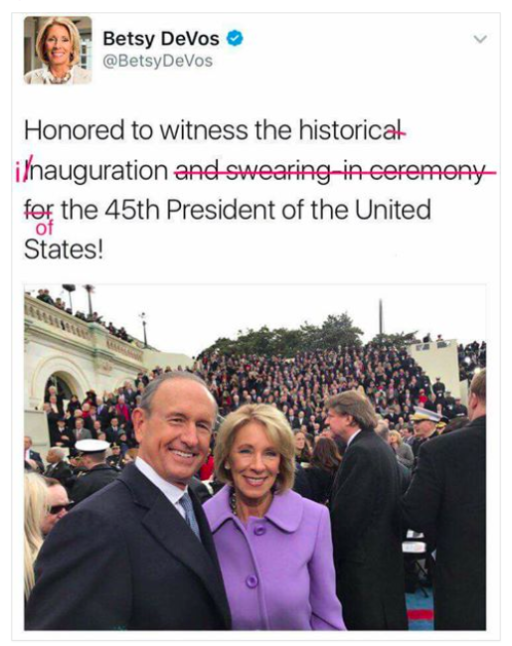 Now I thought that Trump promised "Drain the Swamp". Besides the fact that DeVos is unqualified for the position, she can't even string together a tweet, without grammatical mistakes. Oh and when it came to her attention, she tweeted that it was her staffer's fault. Does that sound familiar?
So much for the swamp.