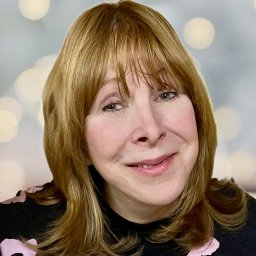 My daughter Maddy got her first paper published in the medical journal,
"Attention, Perception, & Psychophysics"
on the subject of:
On the value-dependence of value-driven attentional capture
The study is to prove that people who suffer from compulsive personality disorders respond differently to addictive stimuli than those who are depressed, which has long been argued. 
She conducted this study with Prof. Brian A. Anderson while he was at Johns Hopkins and now is at Texas A&M. 
Here is the abstract:
Findings from an increasingly large number of studies have been used to argue that attentional capture can be dependent on the learned value of a stimulus, or value-driven. However, under certain circumstances attention can be biased to select stimuli that previously served as targets, independent of reward history. Value-driven attentional capture, as studied using the training phase-test phase design introduced by Anderson and colleagues, is widely presumed to reflect the combined influence of learned value and selection history. However, the degree to which attentional capture is at all dependent on value learning in this paradigm has recently been questioned. Support for value-dependence can be provided through one of two means: (1) greater attentional capture by prior targets following rewarded training than following unrewarded training, and (2) greater attentional capture by prior targets previously associated with high compared to low value. Using a variant of the original value-driven attentional capture paradigm, Sha and Jiang (Attention, Perception, and Psychophysics, 78, 403–414, 2016) failed to find evidence of either, and raised criticisms regarding the adequacy of evidence provided by prior studies using this particular paradigm. To address this disparity, here we provided a stringent test of the value-dependence hypothesis using the traditional value-driven attentional capture paradigm. With a sufficiently large sample size, value-dependence was observed based on both criteria, with no evidence of attentional capture without rewards during training. Our findings support the validity of the traditional value-driven attentional capture paradigm in measuring what its name purports to measure.
http://link.springer.com/article/10.3758/s13414-017-1289-6
I just wanted to take a moment and acknowledge her big achievement. She has published which is a big thing in the medical community. 
Mom smiles!