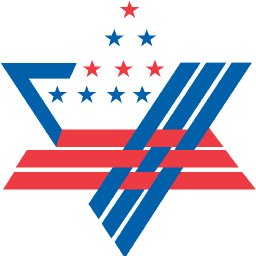 DISCLAIMER:

I DID NOT VOTE FOR DONALD TRUMP
A new Wall Street Journal poll indicates that many Americans disapprove of President Trump, but are open to his agenda. When asked to judge his policies, most said they didn't like him personally. But, when asked to put aside their feelings, a much larger number approved of most of his policies. The poll also indicated that the public may be sympathetic to his attacks on the media. The same sample showed a rise in the number of people that feel the country is headed in the right direction.
So, what are we supposed to make of this conflicting information? Perhaps it's not conflicting along lines of logic, but along party lines. If you're a Democrat, you don't like Trump, period. There is nothing anyone can say or do to make you change your mind. Some might reconsider if he showed up at your doorstep and handed you a briefcase full of hundreds, but other than that, you're not changing your mind. Case closed. If you're a Republican, the situation is still not completely clear. Yes, he ran on the GOP ticket, but a number of his directives are at odds with the party. That, in and of itself, is usually not enough to oppose a President. This leads me to believe that, because he is not likable, it is not believed by most that he is a suitable and successful President. 
So then, I ask you. Must you admire him in order to acknowledge his successes? 
I was listening to CNBC a couple of weeks ago, to an interview with Tom Friedman. I don't agree with most of the things Tom Friedman says, but nonetheless, I listened. I'm paraphrasing here, but he said that not everything that comes from Trump's mouth is a lie, and that his statements need to be examined in a balanced manner. Tom Friedman, folks. Balanced manner. 
The biggest complaint i get from people that I know who don't spew at me say that he's not "presidential". I get that. He doesn't wait to go behind closed doors to take it out on his staff, the way other Presidents have done in the past. He's called an egomaniac. A narcissist. Spare me, would you? Like our previous 2 Democratic POTUSES weren't? That's not a good enough excuse. 
Today, Tom Perez was elected to chair the DNC. Their major policy plank is to oppose the President. Stupidity notwithstanding, this is the clear message of politics in America. We continue to harden along party lines. If we are a D, we won't say anything positive about an R, and visa versa. 
Bottom line:
1)Things are far better than they seem
2)We are not going to war with any countries
3)We are not going to engage in trade wars
4)Melania is not afraid of her husband
5)There is no real and present danger to democracy
6)Russia did what was good for Russia
So that's it.
Carry on.
I know you will.
Here's the link, but if you're not a subscriber to the WSJ, you won't be able to read it:
https://www.wsj.com/articles/many-americans-disapprove-of-trump-but-are-open-to-his-agenda-poll-finds-1488117602