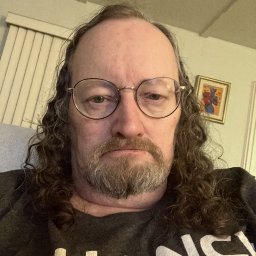 By:
@randy, 6 months ago
Comments:
31
..
By Randal Snyder
The problem we as a nation are facing is not necessarily that Donald trump is incredibly arrogant, though he is. It's not that he has a short temper and that it is getting shorter everyday, though it is. It's not that many of his tweets are erratic, make no sense and have no basis in reality, though they don't. The problem we as a nation are facing is that we have a senile man running the country and we don't know how to put him out to pasture.
Don't get me wrong. I have no idea that everyone can point to a person that they know in their personal life that is older then Trump and is as sharp as a tack. My own wife is 73 and has one of the sharpest minds I know. My own mother died at 80 years old and was aware and working until the end of her life Yet my Uncle Ray was in a nursing home at the age of 64 suffering from Senile Dementia and spent the last 5 year of life not even knowing who he was. His brother, my Uncle Bob went through the same thing when he was 68 and died several years later again completely demented. The point I am making is that, along with the older person that everyone knows that is sharp as a tack, everyone also knows someone elderly who is not quite there anymore. They snap at you or other over little things. They are confused and unaware of many things, especially when under a great deal of pressure. They claim things that are patently false and blame things that they caused on others in fits of anger. Like Donald Trump does.
Donald Trump has led, overall, a pretty laid back life until now. His finances have risen and fallen from the billions to bankruptcy and tens of millions of dollars in debt. Through some fancy financing with Russian oligarchs and the Duchte Bank in Cypress he has regained some of his wealth, though no one really knows how much money he really has and, more importantly how much he owes and to who. The point is he never really has had to work in his life. He had a personal, private company, whose subsidiaries kept going bankrupt, and he was used to a low pressure life. He gave orders and people bowed, said "Yes Sir" and did as he said. He has never really, through all of his supposed business experiences has ever had to really run a company, a public company, in an executive position or as a CEO. He has never had to deal with board members or stockholders. He has never had to experience checks and balances that he has to now. He has zero executive experience.
He is out of his comfort zone. He is rattled. He is in way, way over his head by a very, very great amount. He has no idea of what is expected of him or how he is expected to act. He has never, in his 70 years, had to experience this type of life or job before and since he has never held elective office he is lost. He has been thrown and it has affected him. He is sinking and sinking fast and it is driving him into a form of senility caused by extreme pressure late in life when his mind and his psyche just can't handle it. He doesn't need anger or derision as much as he needs help, but he will not get it. He will not get it because he acts like an asshole (a defense mechanism) which drives a lot of people away and he will not get it because there are far too many people who are in need of using him and his position to their own end. People from Vladimir Putin to Mitch McConnell to Paul Ryan. They want to get as much out of him (his signature) before he cracks up completely, but they had better hurry because he is cracking up very, very fast.
The pressure of the Presidency ages the best of men (it's only been men so far) and it ages them faster then if they spent the same amount of time in a more normal life. In an older man like Trump it has quickly pushed someone who was on the edge anyway and quickly aged him to the point to where he has dreams and paranoid thoughts. To where everyone is wrong but him. To where he doesn't feel like he can't trust anyone. That his own staff is turning on him with leaks. He rages at them and blames them for his own failures.
Donald Trump is sinking and struggling. Bouncing from crisis to crisis. He has filled less then half the offices necessary to run the White House effectively for one simple reason, he does not know how. The office of the State Department is described by the career employees who work there as like a tomb, with one empty office after another. Because Tillerson has no idea of who does what in his Department and what he should look for in someone to hire. It's the same thing at the Education Department, the EPA, etc. Carson is now in charge of HUD with no organizing office experience wheresoever. Why is this happening? One reason. No leadership. And why is there no leadership? Because Donald Trump is not just in over his head by miles, he is going through a psychic meltdown because of it. He is terrified at how little he knows about the extent of the job he has. Remember "No one knew how complicated healthcare could be!" Yes! Everyone but you did because you didn't know what you were getting into an now that you are in it you are losing control of rationality.
For a person of his age and who was not prepared for this responsibility and shock, the expected result happened. He broke. His senility that was already beginning to show itself during the campaign, has accelerated beyond control. He is lashing out in all direction and making up obviously false stories to cover up mistakes that he has made. He is blaming others for not "protecting him" when he doesn't understand that it is his job to protect them. He is soft and easily malleable to people who want to do our country harm. They can mold him to their own ends with little effort because he no longer has control enough to stop them. Because of his deteriorating Senile Dementia he is a bigger threat to the United States then ISIS.
Donald Trump is showing all of the signs of Senility. The question is, what do WE do about it?