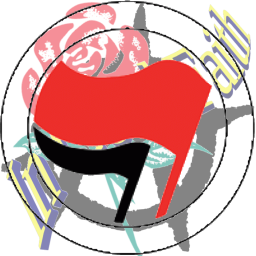 A couple days ago, Office of Management and Budget Director Mick Mulvaney said that CDBG (community development block grants) have not proven their effectiveness, and therefore should be eliminated. The only example he gave of a program financed under CDBG was Meals on Wheels.
This is an interesting statement, for several reasons:
1) Mulvaney was flat-out wrong about Meals on Wheels, as Wonkbook was quick to prove. Either the man did not bother to fact-check his own information to the media... or he purposefully lied. Both possibilities are unacceptable in a senior administration official.
2) Mulvaney did not say that CDBG programs are ineffective. He said they have not proven themselves effective. If you imagine that most casual observers won't notice the difference... and that Mulvaney is purposefully misleading the American people... you may be right!
If he wanted to truly demonstrate inefficacy, he would have said something like, "As part of the CDBG program, beneficiaries are required to propose performance criteria and means for measuring them... and these means prove that most CDBG programs are ineffective."
Or perhaps, "Until now, there has been no measure of the efficacy of CDBG programs. Our budget proposes that all programs be accompanied by agreed performance criteria and means of measurement, so that we will be able to allocate funds as a function of effectiveness."
Mulvaney doubled down:
On Thursday morning, the White House's budget director Mick Mulvaney explained that these changes were inspired by one, simple question: "Can we ask the taxpayer to pay for this?" ...
"When you start looking at places that we reduce spending, one of the questions we asked was, can we really continue to ask a coal miner in West Virginia or a single mom in Detroit to pay for these programs? The answer was no," Mulvaney told MSNBC's Morning Joe. "We can ask them to pay for defense, and we will, but we can't ask them to continue to pay for the Corporation for Public Broadcasting."
...
CNN's Jim Acosta asked Mulvaney to address some of the tensions in his argument at a White House press briefing Thursday afternoon.
"Just to follow-up on that, you were talking about the steel worker in Ohio, coal worker in Pennsylvania, but they may have an elderly mother who depends on the Meals on Wheels program or who may have kids in Head Start," Acosta said. "Yesterday, or the day before, you described this as a hard-power budget. Is it also a hard-hearted budget?"
"No, I don't think so," Mulvaney replied. "I think it's probably one of the most compassionate things we can do."
"To cut programs that help the elderly and kids?" Acosta asked, incredulously.
"You're only focusing on half of the equation, right? You're focusing on the recipients of the money. We're trying to focus on both the recipients of the money and the folks who give us the money in the first place," Mulvaney explained. "And I think it's fairly compassionate to go to them and say, 'Look, we're not gonna ask you for your hard-earned money, anymore, single mother of two in Detroit … unless we can guarantee to you that that money is actually being used in a proper function.'"
I think Mulvaney's words are despicable. I live in a "sun-belt retirement town", with lots of seniors who depend heavily on all sorts of social aid programs, from Meals on Wheels to Medicaid. The local newspaper listed the various ways that these people will be hurt by the Trump budget. And Mulvaney says the cuts are "compassionate".
Despicable!
-----------------------------------
RED RULES apply:
- Be polite.
No insults whatsoever. No insults to particular people, to groups of people, to ideas, ... None!
- Be smart. and stay on-topic.
Contribute substantive thought. Facts and/or reasoning.
One-line zingers and bumper-sticker mantras are by definition off-topic.
-----------------------------------
The topic here is Mr Mulvaney's proposals for budgets cuts, and his manner of presenting them.
No other political personage is mentioned here. The behavior of others is not on-topic... unless they are former Directors of the Office of Management and Budget.