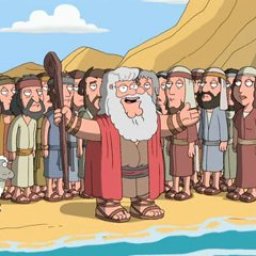 By:
@enoch, 5 months ago
Comments:
49
..
Recently we endured three feet plus of snow over 72 hours in a late winter storm.
It started Monday night.
That morning the brother of a motorcyclist passed on to the world to come.
The earliest we could hold a Memorial Service and Internment Ceremony was the following Thursday afternoon.
The family asked me to officiate by conducting both Services.
In freezing temperatures on frozen ground with snow and ice up to our mid legs over 90 motorcycle group (gang) members attended.
Many did not know the deceased.
All they knew is that one of their own, a fellow cyclist moved on and up.
He left behind family who needed consoling and support.
He deserved the respect of having his memory cherished.
His passing mourned.
His good deeds and values kept alive by their actions.
For some years I serve as Chaplain to various motorcycle groups.
Not everyone looks with favor at them due to their dress, language, mannerisms, and socio-economic status. 
In the worst of conditions close to 100 of them came to pay final respects, and support survivors. 
I have conducted Memorial Services and grave site Interment Ceremonies in perfect conditions with much smaller crowds for "the right people".
More than they and their critics know, they get the major point of religion.
Any religion.
It is to best serve G-d by being of service to any and all of His if they want and need it, on their terms.
To those who look down their noses, and focus on undercutting others because they are different I say, never judge books by their covers.
Open them.
Read them.
Learn from them.
Be a better person for so doing.
Peace, Abundant Blessings and Fellowship to One and All.
Enoch.
Red Box Rules and the Four B's Apply.
Please see first comment for the Four B's.