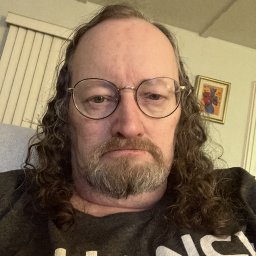 By:
@randy, 5 months ago
Comments:
24
..
By Randy Snyder
Last night I emailed an old friend. Now I haven't been in contact with him for about 4 or 5 years. It's not that I have been angry with him or that he has been angry with me and that we haven't been talking to each other. In fact in the 42 years I have known Dave I don't think there has ever really been an angry word pass between us.
What happened with not being in touch for a few years is completely normal for us. Of course when we were younger and stationed at the same Air Base and when we were roommates going to college we were around each other a lot more. When I was the Best Man at his wedding and he was at mine, we were around each other, but being apart from him for a few years doesn't matter. When I emailed him it was like the last few years just disappeared and we picked right back up where were before like no time has passed at all. Of course we have to catch up on what each other has been up to, but as far as the friendship itself, it is just as rock solid as it has ever been. Sometimes it's him contacting me. And my wife doesn't understand that.
For her she has to call her friends at least once a month and talk to them for at least an hour or two and she can't conceive of a friendship that doesn't require that. I have no doubt that Dave is my best friend and even if I hadn't been in touch with him for a few years (which has happened four or five times since I have known him), if I needed him to be there for me, he would be. No doubt at all. And it would be the same with me. As long as I have a roof, so does he if he needs one and it would be the same with him. We were bros in the Air Force, bros in college and have never stopped being bros. He is like my brother and I know he thinks of me the same way. But my wife is mystified about this kind of friendship that doesn't require constant reinforcement or maintenance. She thinks it's terrible and insulting to him that I don't stay in constant touch with him and I do go through years at a time when I do. She doesn't understand about the kind of friendship where both are completely secure in knowing that the other is their best friend, no matter what and no matter how much time passes between contacts.
So the question is, do you have a friend like that? Someone that even if you lost touch with them you could still say they are your best friend? Someone you knew you could contact after a long time and it would be like no time had passed at all and you just picked up where you left off before?