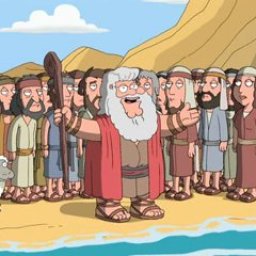 By:
@enoch, 5 months ago
Comments:
22
..
Because we are all children of the same G-d.
Because we are all equally beloved in the eyes of the Divine.
Because it puts a smile on the Holy Countenance when we get along because of, not in spite of our differences.
Mesechet Sota 17(a) When husband and wife are worthy the Divine Presence is with them.
Pirchay Avot 3:13. He (G-d) delights in those who delight in the spirit of their fellow creatures.
In your tradition, religious or secular, what is there which supports the idea that getting along by considering each others as equals is the highest form of interaction that can obtain between people of any group, be it religious, secular, gender based, political. economic, ethnic nationalistic, socio-economic, cultural, intimacy orientation or otherwise?
Please share. to promote harmony.
Come let us reason together in peace through mutual respect. 
Red Box Rules and the Four B's are in Play Here. Kindly see the first comment I post for the Four B's. 
We look forward to learning from and working with you. the wisdom of your heritage and original ideas. We seek this on how to leverage the wisdom of Diversity in the Divine plan for us to best do the business of furthering humanity in our own time.
Peace and Abundant Blessings via Mutual Respect and Acceptance of those and things like and unlike us.
Enoch.