Unless Something Is Done, Future Supreme Court Decisions Will Be More Ideologically Driven And More Political Than Ever , by John Russell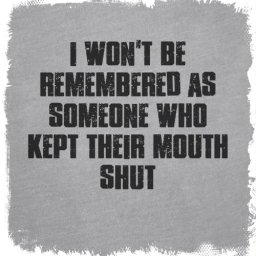 by John Russell
It was announced a little while ago that at least 41 Democrats will vote to allow Neal Gorsuch's Supreme Court nomination to be filibustered in the Senate. This would mean that barring a change in Senate rules Gorsuch would need 60 votes to be confirmed. 
Republican Senate majority leader Mitch McConnell has said at that point he will call a vote to change the rules and confirm Gorsuch with a simple majority of 51, invoking the so-called "nuclear option''.  
I suspect most Americans are not following this story all that closely, and I admit I am not either. As far as I can see, these events have been set in motion long before today, so the end result is not in question. 
People should understand though that this result signals a profound and possibly long lasting change in the way Supreme Court justices are confirmed, and will almost certainly lead to more 'extreme' justices on the high court in the future. 
If Trump understands that all it will take is 51 votes to confirm his next selection, he is much more free to pick someone who may want to repeal Roe v Wade.  Or sides more with corporate interests, or is less sturdy on protecting civil rights or privacy rights. Should Trump be out in four years and a Democrat in, the Democrats would then be able to put a left leaning extremist in with just 51 votes when they have the majority. 
We don't need ideologues or partisans on the Supreme Court, those whose decisions can be predicted before the arguments before SCOTUS are even heard. It seems that is the case with Gorsuch, as it also is with even some of those already on the Court. 
We need the two political parties to come to consensus on Supreme Court appointments, and the Court should be dominated by moderates that truly decide cases on the law and on the arguments presented to the Court and not because individual justices have a preset ideology they have to adhere to. 
Required 60 vote majorities at least have the chance to lead to a consensus nominee. Having a nominee confirmed with 51 votes makes moderation far less likely.