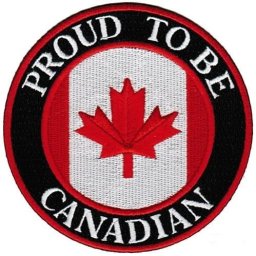 Why Is the US Still Funding Palestinian Terrorism?

by Shoshana Bryen, Gatestone Institute, April 19, 2017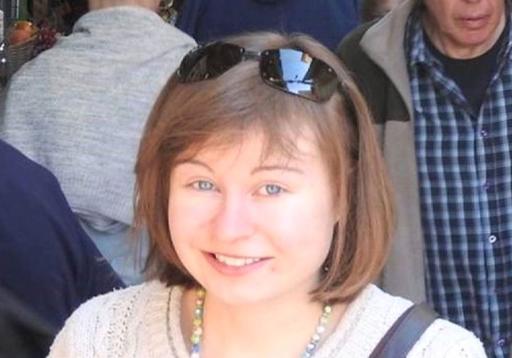 "Hannah was the most caring, sensitive and compassionate daughter you could ever wish for," said family.
British exchange student Hannah Bladon was stabbed to death on a Jerusalem light rail train last Friday. Her murderer was identified as an East Jerusalem resident who had previously been convicted of molesting his daughter and had tried to commit suicide. Failing at that, he apparently opted for terrorism, on the assumption that the police would kill him. They didn't. "This," the Shin Bet said in a statement, "is another case, out of many, where a Palestinian who is suffering from personal, mental or moral issues chooses to carry out a terror attack in order to find a way out of their problems."

"Suicide by cop" is not unheard of, but the real incentives need to be spelled out.

Jamil Tamimi, 57, knew that if he committed an act of terror, he would be lionized by the Palestinian Authority (PA) and -- perhaps more importantly -- that, if he were killed or sent to prison, his family would be taken care of financially.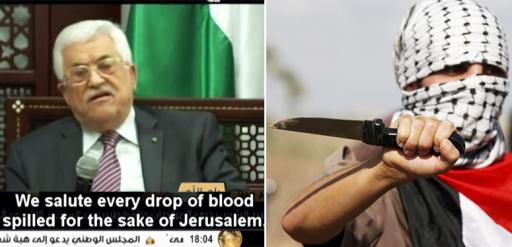 To take the PA leader, Mahmoud Abbas, at his word, the PA itself does not pay salaries or pensions to terrorists in Israeli jails or to their families; the money -- instead! -- comes from the Palestine Liberation Organization (PLO). That sleight-of-hand would make this a perfect time for the United States, an ally of the UK and properly appalled by terrorism, to take a step it has been avoiding for more than 25 years: to close the PLO office in Washington -- preferably before the planned visit by Abbas in May.

The PLO was once understood to be a terrorist organization and a terror umbrella. It hijacked airplanes and threw an elderly disabled man in a wheelchair overboard from a cruise ship. Black September, an arm of the PLO, murdered 11 Israeli Olympic athletes in Munich. The PLO has committed acts of horrific terror in Israel -- including massacring bus drivers and their families on holiday. Twenty-five adults and 13 children were killed and 71 others wounded. The PLO has also committed acts of war against the United States by killing American diplomats in Sudan.

In the 1970s and 80s, the U.S. generally knew what it was looking at.

During the Reagan-to-Bush "41"-transition, however, the U.S. dropped its ban on officially talking to then-PLO Chairman Yasser Arafat. (Full disclosure: Colin Powell, then national security advisor, gave this author a "heads up": "Everyone has something to say," he said. "The U.S. government already knows what Arafat has to say," I said, and it is unacceptable." He was not interested.)

Talking was not the same as opening an office; that move was still prohibited by the Anti-Terrorism Act of 1987. However, in the post-Oslo Accords euphoria, Senate legislation permitted the PLO an official mission in Washington "to implement the accords," and it allowed President Clinton to waive the law barring U.S. funds to international organizations that gave money to the PLO. The House passed similar legislation. Rep. Howard L. Berman (D-CA) said at the time:

"This legislation provides a limited, temporary and conditional waiver of restrictions in United States law that would seriously impede the ability of Israel and the PLO to proceed with negotiating and implementing their landmark peace agreement."

It was "conditional" on the PLO meeting its Oslo Accords obligations, including refraining from terrorism and renouncing international moves that would impede bilateral agreement on final status issues. While the legislation was, as Berman said, "temporary," it came with the usual waiver provision, ultimately allowing Presidents to do as they wished.

Presidents, therefore, beginning with President Clinton, did exactly that, even as the Palestinian Authority supplanted the PLO as the "peace partner" and ignored the Oslo Accords at will.

In 2003, the height of the so-called "second intifada," the Palestinian terror war against Israel, Colin Powell, by then Secretary of State, waffled through a statement suggesting that the Palestinians kindly refrain from not killing so many Jews. "We need to see a more concerted effort against the capacity for terrorist activity on the Palestinian side... It's not enough just to have a cease-fire." He then noted "progress in reducing attacks against Israelis" -- but without mentioning that the IDF and Shin Bet had reduced them; not the PA. Nevertheless, President Bush exercised the waiver.

A 2011, a Palestinian bid for recognition as a full member of the UN failed, but the waiver remained. Over U.S. objections, "Palestine" joined the International Criminal Court in 2015. President Barack Obama waived the sanctions every six months -- right through two Hamas wars against Israel.

Abbas has not said much about Jamil Tamimi, last Friday's murderer, and it is time to stop encouraging, threatening or demanding that he do so. Rather, the U.S. government should let the PLO and PA know that we are onto their game. Disincentivizing terrorism by closing the PLO office in Washington would be a good first step.

Shoshana Bryen is Senior Director of the Jewish Policy Center.