Kaifeng - One of China's Ancient Dynasty Capitals - A Photo Retrospective
Category: Photography & Art
Via:
community
•
6 years ago
•
34 comments

Kaifeng - One of China's Ancient Dynasty Capitals - A Photo Retrospective
It's been at least 5 years since I was there, and since it was so close to Zhengzhou, the city in which my wife and I were living, I travelled to it a number of times, before and after we married. These are some of the photos I took there. Some you might have seen long ago, and some have not been posted on NT before. 

"[Kaifeng] was the capital of China during several dynasties, and was visited by Marco Polo. Around 1,000 years ago, when it was the capital of the Song dynasty, Kaifeng was the most prosperous and busy city in China and the world.
Countless foreigners came over the Silk Road and settled in Kaifeng, especially Arabians and Persians, who afterwards formed a new ethnic group in China, named Hui (回族). Kaifeng is also known for a group of Jews who settled in the Bible Hutong (教经胡同; Jiaojing Hutong) around the year 800; the original Jews have assimilated, but some modern descendents have begun to rediscover their history."    (Wikitravel)

1   This is the most historic hotel in Kaifeng. We spent a night there (but in a modern room in a new wing).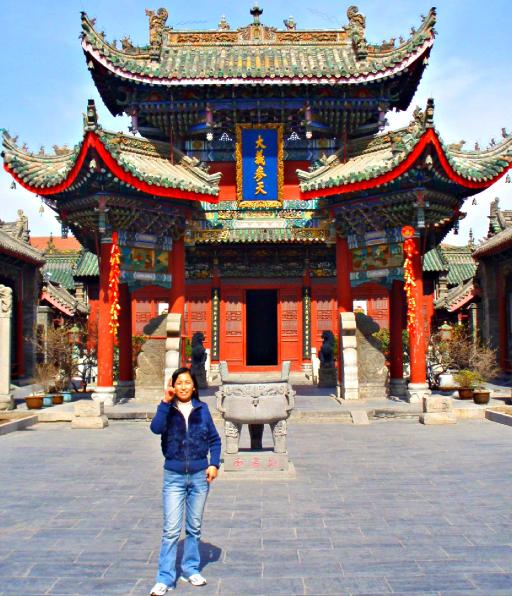 2   The Iron Pagoda is the most famous structure in Kaifeng. A little history:
Perhaps the best ancient structure to see in Kaifeng is the Iron Pagoda. It isn't made of iron but bricks. It has a dark color like iron. It has been called the Iron Pagoda for hundreds of years. It was built in 1049 by a Northern Song Dynasty emperor when a tall pagoda that was made of wood was hit by lightning in 1044. He ordered the new building of brick to be constructed in its place, and the tower has stood the test of time having survived floods and numerous earthquakes.  (China Highlights)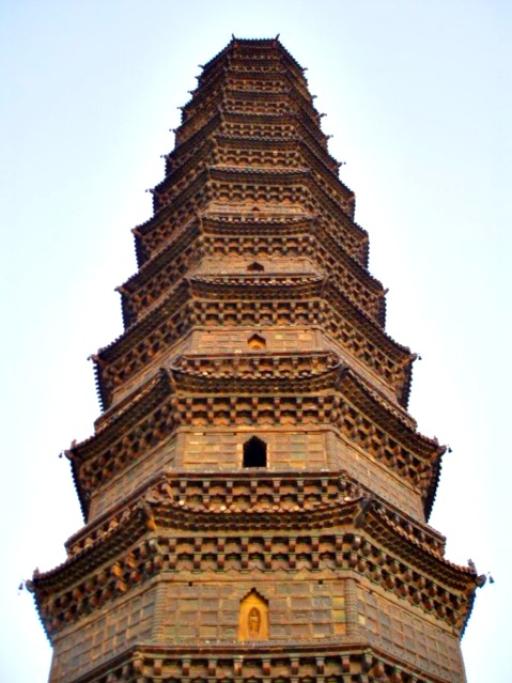 3   A close-up of the detail at the bottom of the Pagoda photo above. It was called the Iron Pagoda because the bricks are the colour of rusted iron.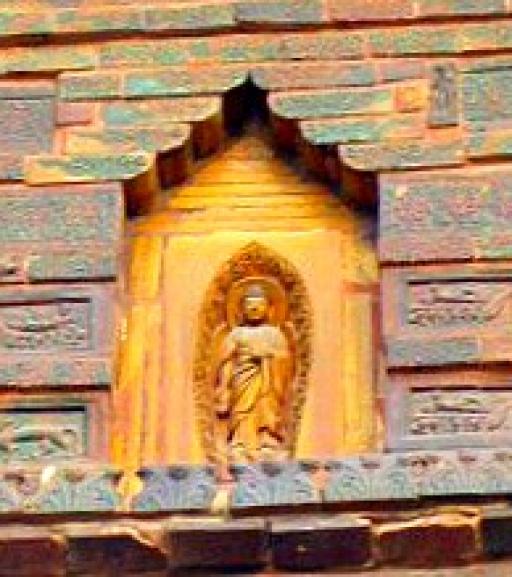 4  I have never before seen such intricately carved wood as this, under the eaves of the Guild House.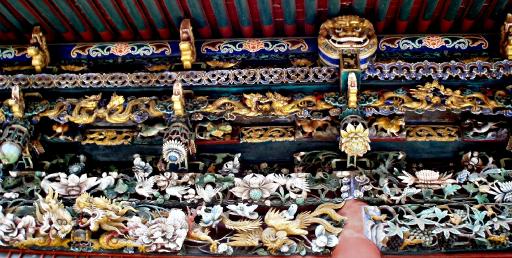 5   How to say "Keep off the grass" in a loving way.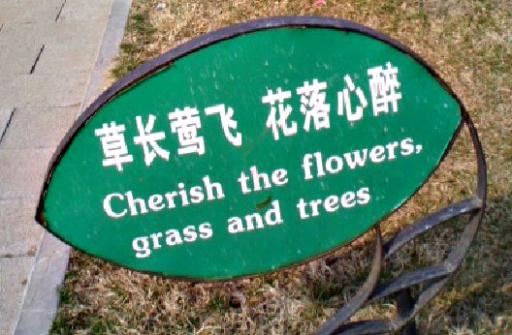 6   We visited an older park that was not much used.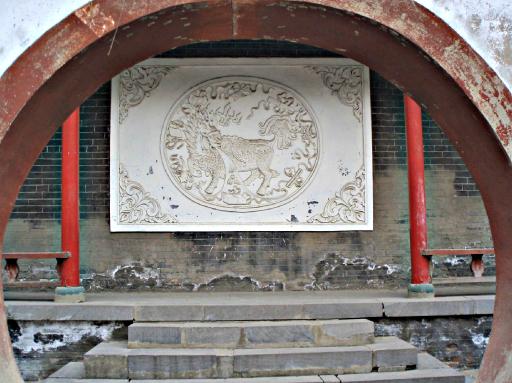 7   It had its share of statues.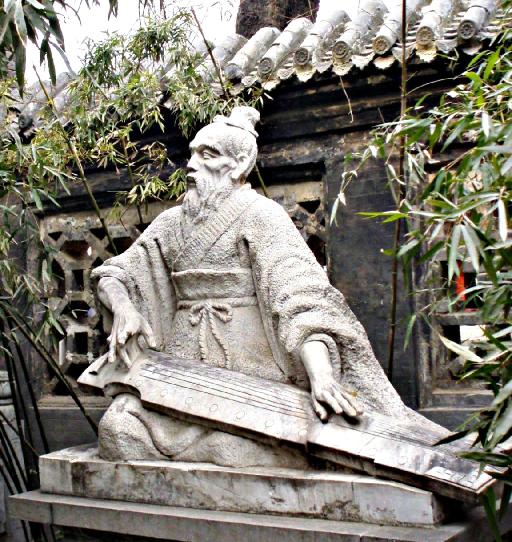 8   A small pagoda - something to be found everywhere.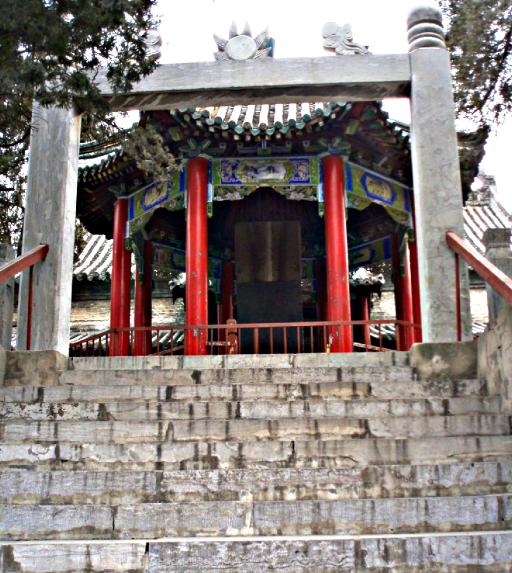 9.   A fantastic gravestone in a little cemetery.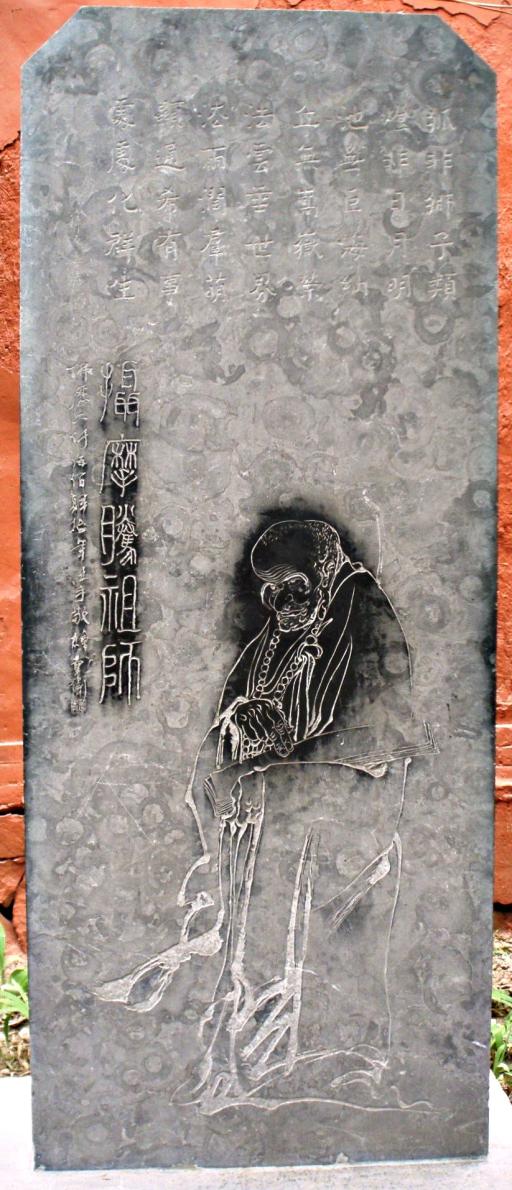 10   He could be the Chinese equivalent of a pre-Christmas Ebeneezer Scrooge.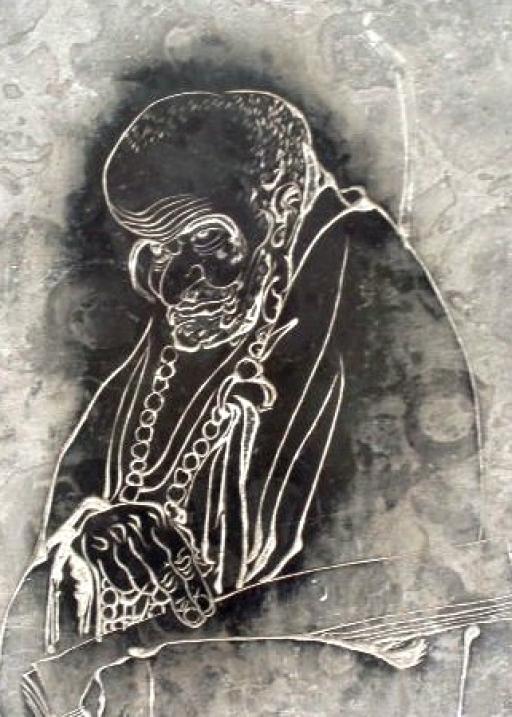 11   But there was a lovely diorama, with a life-size China doll.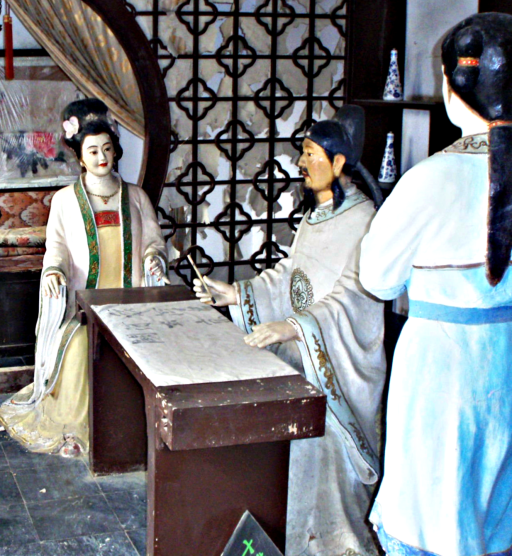 12   And some magnificent artwork.

13   And now to the biggest park, Millenium Park. This is an overview of it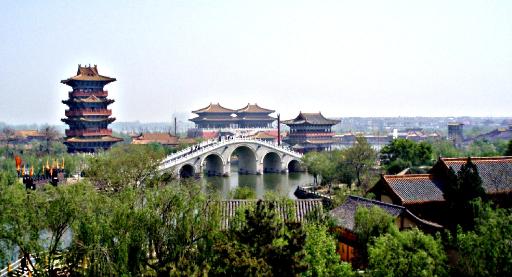 14  Note the huge double-facing peacock.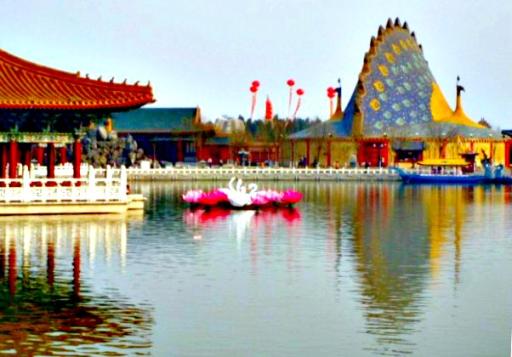 15   Up the steps to the palace
16   They're on their way up to the palace.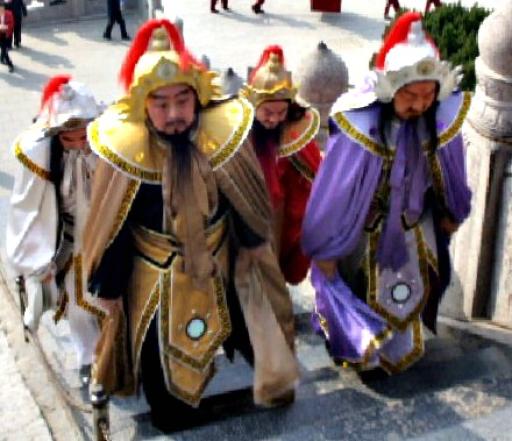 17  Wait a sec, I thought the little Emperor abdicated years ago.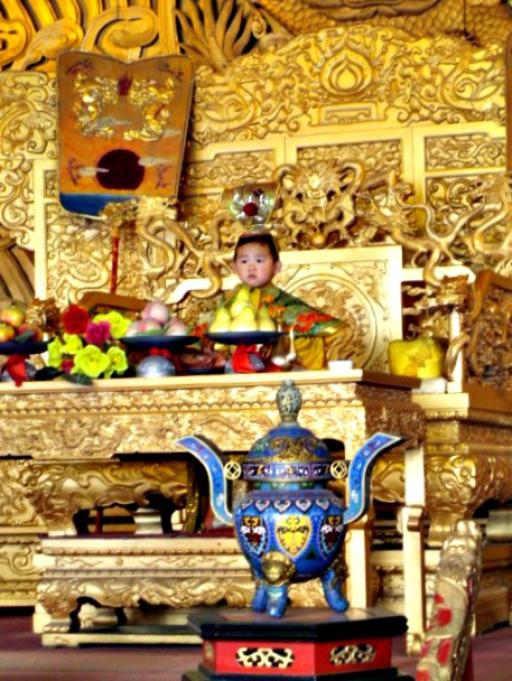 18   Some really beautiful artworks in the palace.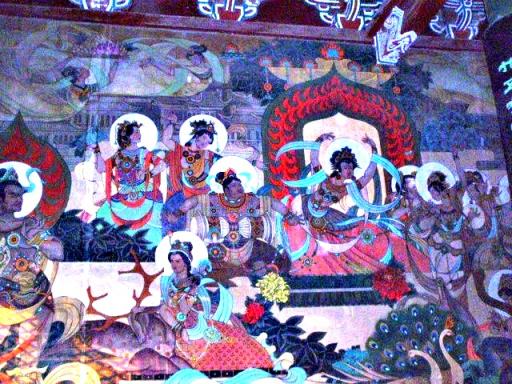 19   And finally, a memorial to the women warriors of Kaifeng.