Helpful Hints to our new members!
Via:
dowser
•
3 years ago
•
50 comments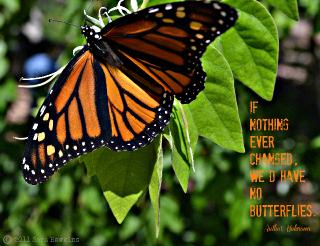 So, Newsvine has pulled the rug out from under you, and you're looking for a place to land and feel at home!  Thank you for coming to NewsTalkers and giving it a chance!  All of you are welcome!  
I know that many of you feel shell-shocked-- worried that you will lose the close, personal relationships you've developed over the years, lost and at sea in a different system, with new rules and functionalities.  First and foremost:  Don't worry!  You can do many of the same things here that you could do there, mainly keep up with your friends, and participate in thoughtful discussions.  There are many former Newsvine members here, and this site, NewsTalkers, will help you to keep up with them.
At first, you may need to have some patience, as the site adjusts to the influx of a lot of additional members...  There's always a seat on the bus, but sometimes, the mileage falls with the additional weight.  Just give it some time for the kinks to work their way out of the system, and all will be well.  You have a dedicated site owner and Resident Advisor in Perrie, and a dedicated team of moderators to help you.  None of us want to see you flounder, and all of us want you to feel at home here.
Some comments I've seen-- I'll try to provide some answers:
There is no ignore feature here , except on Chat.  On Chat, you can reach any member on the site for a personal and private note.  About all you can do, if there is someone you don't wish to hear from, is to put them on ignore.  Otherwise, we all have to behave like adults and just ignore their postings and articles.  Always fun, but your neighbors don't move just because you don't like them.  Just ignore them, and go to another article, or make your comment on your own.
One of the big no-nos on the site is personal insults.  All of us have to vent, sometimes, but while saying, "republicans don't care" is all right, saying "XYZMember doesn't care" is not.  Some disagreements turn into a slug fest between members-- just about anyone has hot butons, that, when pushed, make us go ballistic, but do your best to keep it from being personal-- and you won't violate the CoC, (Code of Conduct).
The Code of Conduct link is located at the bottom of each page-- Please read it!  Read it several times, to become familiar with the concepts and rules.  While the moderators will cut you some slack to begin with, after awhile, you will be expected to follow the CoC.  You may be asked to delete a comment or reword a comment, and that's a friendly warning.  IF one of your comments is deleted, it goes against your total count for the month.  3 deletions and you have a suspension for a day!  Additional deleted comments will just add another day to your suspension, (2 days, 3 days, etc.)  VERY few people have been banned here, and only because they will NOT follow the rules.  In fact, most of the bannings are usually because they delierately provoke other members of the site.  So, please try to keep your temper in check!
IF you wish to have more control over the articles that you publish, you can use Red Box Rules.  Red Box Rules are posted in the first comment, and if violated, you can complain to a moderator, who will delete the offending comment,(s).  There are those on the site that feel this to be a violation of their free speech, BUT, Perrie owns the site, and free speech is not the ability to say anything you darn well please...  There is a group here on NT for Red Box Rules discussions, feel free to join!  Red Box Rules are explained further in the CoC.
You can publish articles, seeds, original content, pictures, videos, recordings, here.  IF you wish to add a picture, video, etc. to the site, when you post, go up to the header of the posting, and you'll see a little film loop thingy.  Click on it and have some fun!
Groups are open for membership, except where the moderator or owner of the group must approve the membership , and there are many different kinds of groups!  You will likely find something to interest you, and, if not, create your own!  
IF we were friends on NV, and I haven't welcomed you personally, please don't feel offended!  I left NV four years ago, and have forgotten many of the screen names, (I'm doing good to remember my own name, in all honesty).  But I welcome you here, and will look forward to making your acquaintance again!
I will be publishing an article that will offer avatars to those who don't have one-- just haven't gotten it up yet...  You will be welcome to use these as your avatar, if you wish.  Some are good and some are just awful, but I did my best to cone up with some good ones...  There will be instructions on how to do it, ok?
When I came here 4 years ago, I was absolutely shattered from my experience with NV, so I understand.  You will get used to the site quickly, and create your own place.  It WILL get better for you, even if it is confusing at first.  I'll try to help you answer questions, and try to be of help to you if you need it!
Welcome aboard!
Thanks for coming by!