Determinedly centrist! ... by Bob Nelson
By:
bob-nelson
•
8 months ago
•
49 comments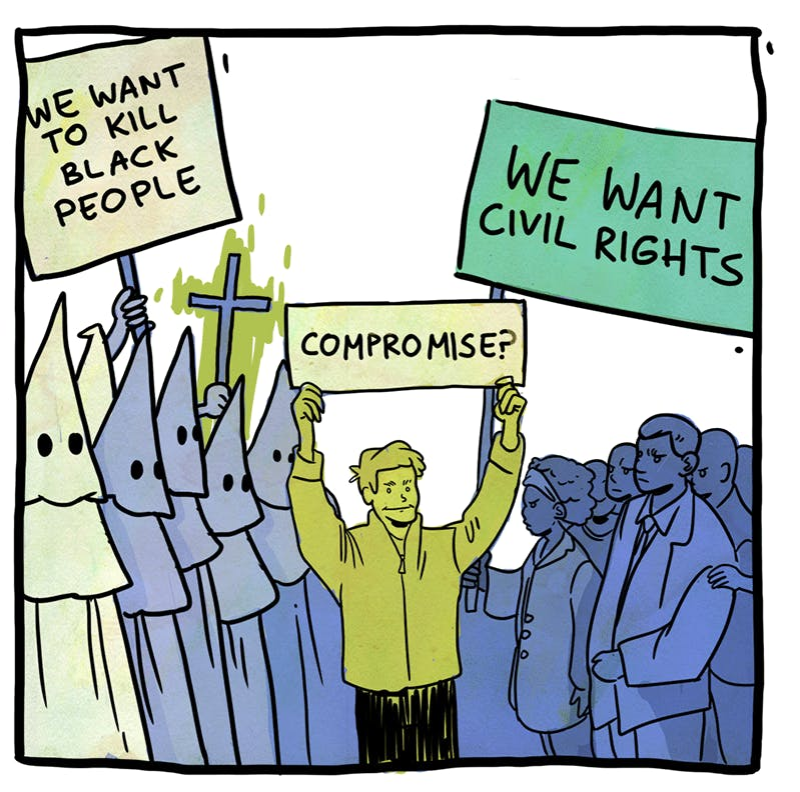 According to the dictionary, a "centrist" is
a person who holds moderate political views
OK. Fine.
But how does one define "moderate"?
In fact, the "centrist" in the cartoon doesn't "hold" any views at all. He's taking two opposed ideas and unthinkingly splitting the difference.
He is not actually deciding anything himself. He has abandoned "thinking" in favor of a method that allows him to never be on one side or on the other.
So... this self-styled "centrist" holds no views at all...
OK... so let's go at the subject a little differently, by imagining that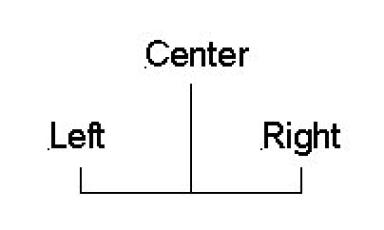 our "centrist" has thought carefully about the questions of the day and has found solutions that just happen to reside about half-way between the options proposed on the left and right.
But then what happens when the right goes way, way farther right?
This is where the centrist either "holds a belief", and decides that what was true yesterday is still true today... and so he maintains his position. Or...
... he uses the equal-distance-from-both-sides method, and suddenly shifts his "beliefs" rightward half of the right's shift. He doesn't "hold" his beliefs; he "derives" them from others' beliefs.
The geometry is... strange...
§ The "New Center" is to the right of the "Right".
§ From the point of view of the "New Right", the old, decided-by-actual-thinking "Center" is just about indistinguishable from the "Left", which may explain why RINO is such a horrible insult among them.
§ Our "50/50 centrist", seeing how extreme the right has become, must of course now declare that the left (which hasn't budged an iota) has also become "extreme".