The Children at the Trump Rallies === What is it like to see young people exposed to so much anger?
Via:
johnrussell
•
9 months ago
•
145 comments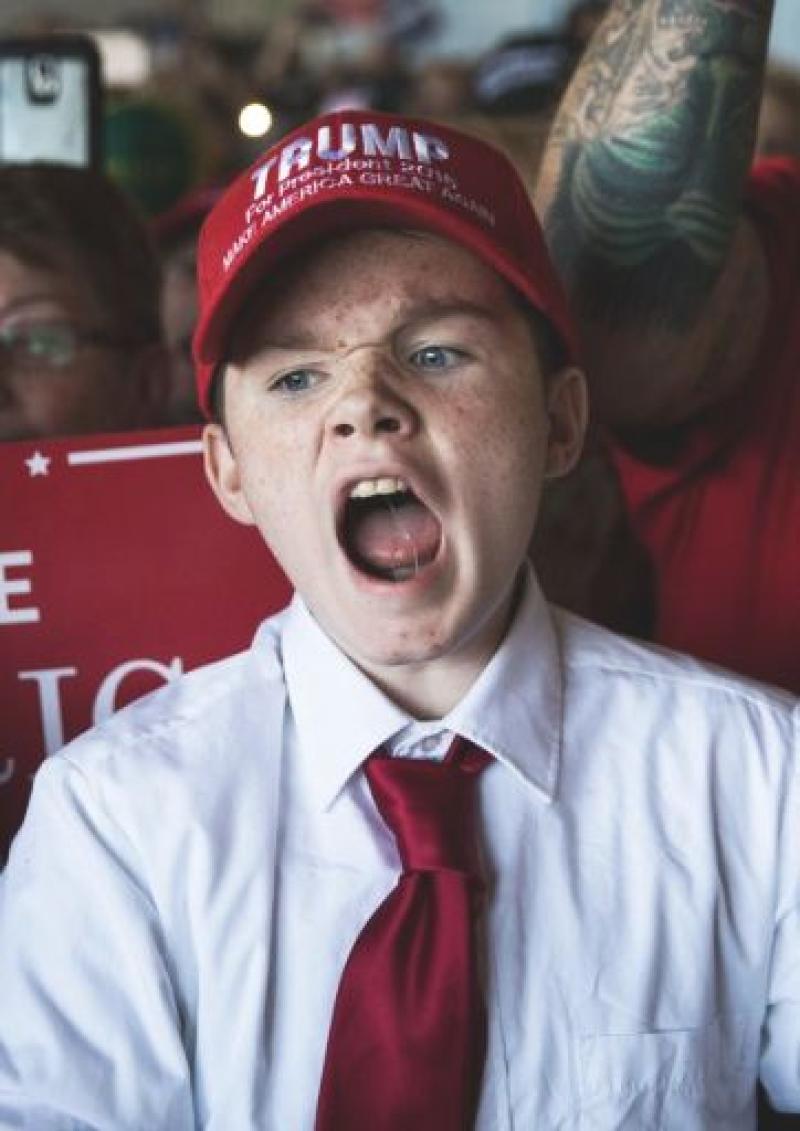 S E E D E D C O N T E N T



One of the most poignant photos from that time was of a boy, dressed as a fledgling Trump, in the front row of a rally with his father in Grand Junction, Colo., just two weeks before the election. Together, they chanted, "Lock her up, lock her up!" The father beamed with pride. Vitriol sputtered from his son Jaden's mouth.




As before, I was drawn to the children, but this time through the lens of 19 months of the Trump administration. The people in that arena supported the actions of a sitting president, not just the musings of a candidate. In that time, the anger I experienced on the trail had taken shape with real-world consequences. The chants of "Build the wall" in 2016 were realized in a haphazard zero-tolerance immigration policy that resulted in nearly 3,000 child separations in 2018.

That night, I photographed 10-year-old Gianna Musolino holding her father's arm in the most tender and gentle embrace, her arms entwined around his, her head nestled in the soft bend of his elbow. There was no mistaking the comfort and protection she felt under his wing and the pride he felt in providing it.