Susan Collins lies about Planned Parenthood in CNN interview
Via:
tessylo
•
8 months ago
•
8 comments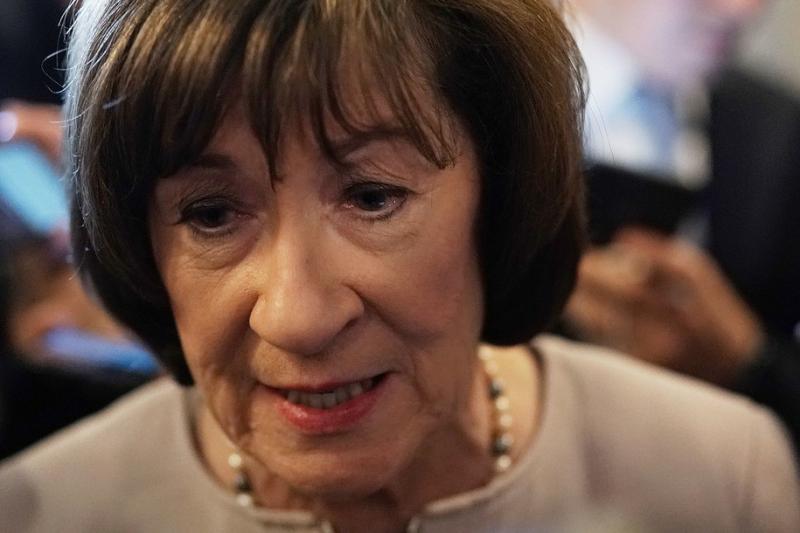 S E E D E D C O N T E N T
As soon as Republican Maine Senator Susan Collins voted to confirm Brett Kavanaugh to the Supreme Court, she started doing her public defense of her reprehensible vote. It's not a surprise that she would try to paint her decision in a good light, but what's interesting is she's just making up irrelevant lies in an attempt to look better.
In an interview on CNN's State of the Union on October 7, Sen. Collins sounds increasingly more like the extreme conservatives who constantly attack Planned Parenthood.
I would note that Planned Parenthood opposed three pro-choice justices just because they were nominated by Republican presidents, David Souter, Sandra Day O'Connor, and Justice Kennedy. They said the same thing: Women will die.
This is completely and unequivocally wrong, as fact-checking by the Washington Post shows.



Planned Parenthood's political arm began scoring Supreme Court nominees only in 2005, meaning tracking which way senators vote and 

counting it against them in scorecards and endorsements

. So Souter, nominated in 1990, O'Connor, in 1981, and Kennedy, in 1987, predate that shift in the organization's policies.

Even Planned Parenthood did not have records that went back that far. So we had to dig into the newspaper clips. What we found did not back up Collins's claim.



If this is a way to fire back at Planned Parenthood's very accurate tweet about Collins, it just makes the senator look even worse and hopelessly partisan.
This comes as a surprise, since Planned Parenthood actually gave her an award last year for being among those who "champion reproductive health care issues and who fight to ensure the rights granted to women." Folks are starting to call for the organization to rescind the award.