How Much Respect Does The Press Owe President Trump?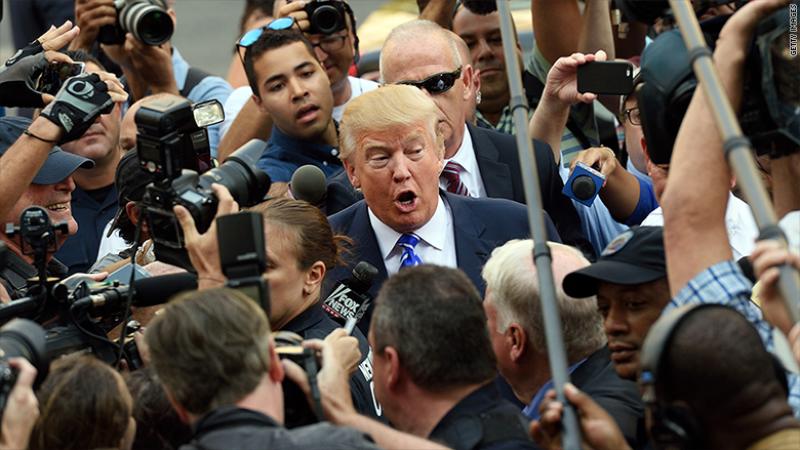 We should respect the office, we all say from time to time, unless you are anarchic or anti-social and then you might say no office or title need be respected. But generally we believe that people who have earned a title should be addressed with some level of respect. 
What about Trump, the President of the United States?  He has called reporters names, said they bleed from "whatever" , says they are fake, encouraged his followers to boo them, shouts at them, and generally constantly puts the press down. 
What level of respect should they return to President* Trump. Are they duty bound to respect the office as much when someone like Trump holds it?