Suspect still not in custody as search continues for man accused of killing Biloxi cop
Via:
ender
•
last year
•
7 comments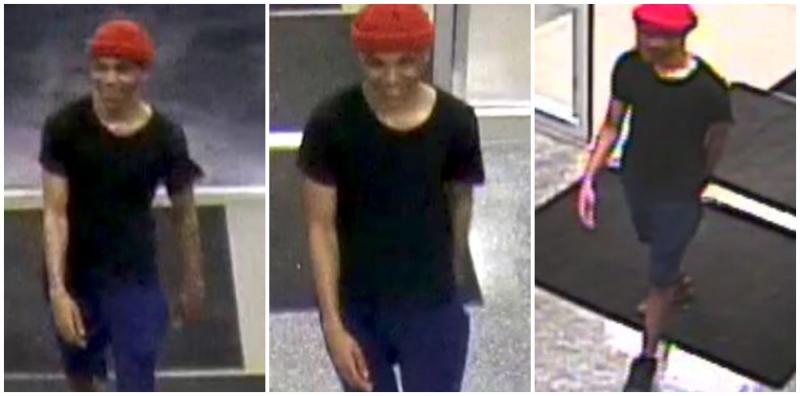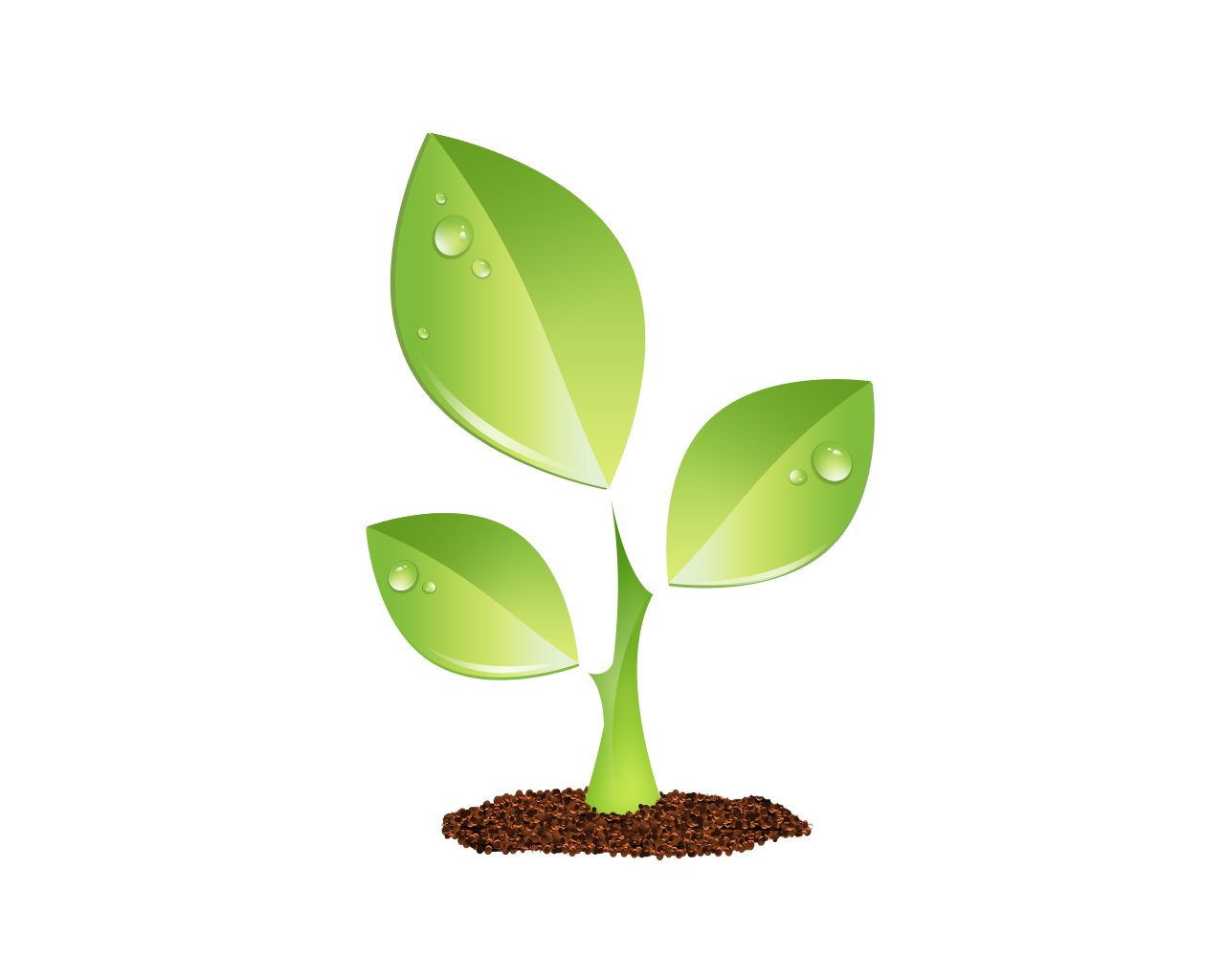 S E E D E D C O N T E N T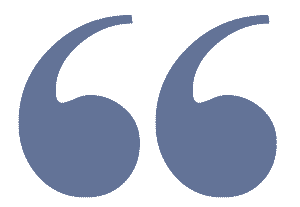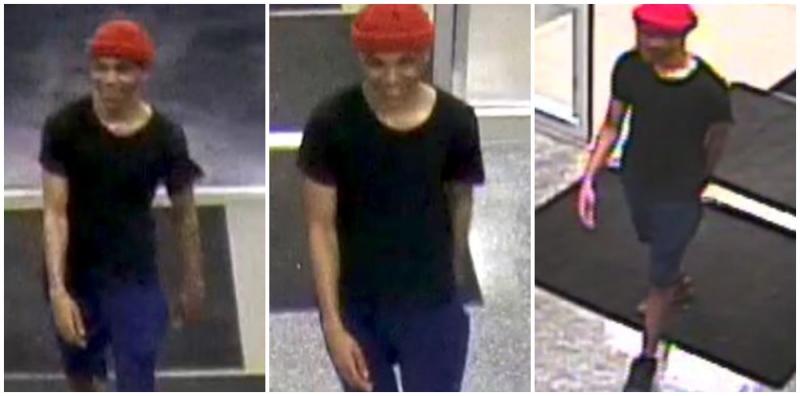 Police are looking for this man after a Biloxi police officer was shot and killed late Sunday night. (Photo source: Biloxi Police Dept.)
BILOXI, MS (WLOX) - Police have cleared the scene after surrounding an apartment complex while looking for the suspect accused of killing a Biloxi cop.
SWAT teams from multiple agencies, including the FBI, spent nearly two hours with their weapons drawn at the apartment complex on Popps Ferry Road. Police cleared the scene, leaving the apartment complex, just after 1 p.m.
No suspect is believed to have been taken into custody.
The search for the suspect has taken police to various locations around Biloxi, all in an effort to find the man authorities say shot Officer Robert McKeithen.
Biloxi Police Officer McKeithen was killed Sunday night outside the Lopez Quave Public Safety Center on Porter Avenue. That's the main headquarters for the Biloxi Police Department.
The suspect is described as a thin man between 5′7″ and 5′10″. When he approached the officer, he was wearing a black T-shirt, navy blue shorts and a rolled up red skull beanie. He also had dark high tops with red heel caps.
Before the shooting, Chief Miller said the suspect entered the police department. Authorities released surveillance photos of when he walked through the front doors.
Investigators say the suspect approached Officer McKeithen outside the building in the parking lot, opening fire and shooting the officer multiple times.
McKeithen was on-duty and in uniform at the time.
"The animal that did this is still on the run. and we're going to do everything within our power to bring him to justice for Robert and his family and for the men and women in the police department and for the citizens of Biloxi," said Chief Miller.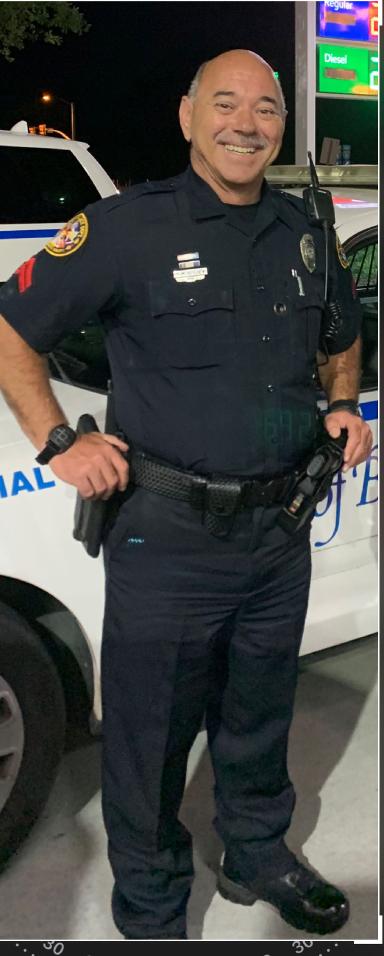 (Biloxi Officer Robert McKeithen died Sunday night after being shot outside the city's police headquarters. (Photo source: Biloxi PD))
According to Chief Miller, first responders rushed the officer to Merit Health. The chief was there just before midnight when he received the news that Officer McKeithen had died in the emergency room.
Officer Robert McKeithen was a 24-year veteran of Biloxi Police Department, and close to retirement. Read more details from Monday morning's news conference here:   https://bit.ly/2JkRiuK
Bradford O'Keefe Funeral Homes is handling the arrangements for Officer McKeithen. Visitation will be Monday, May 13 from 9:30 a.m. until 12:30 p.m. at the First Baptist Church in Biloxi. The funeral service will be at 12:30 p.m. The burial will be at 2:30 p.m. at Biloxi National Cemetery.
If you have any information that may help identify this man or lead to his whereabouts, call Mississippi Coast Crime Stoppers at (877) 787-5898.
So far, $35,000 in rewards has been offered in this investigation. The FBI is offering $20,000. The U.S. Marshals Service is offering $10,000 and Crime Stoppers is offering $10,000.