Trump's signature at top of D-Day proclamation raises eyebrows
Category: News & Politics
Via:
john-russell
•
last year
•
18 comments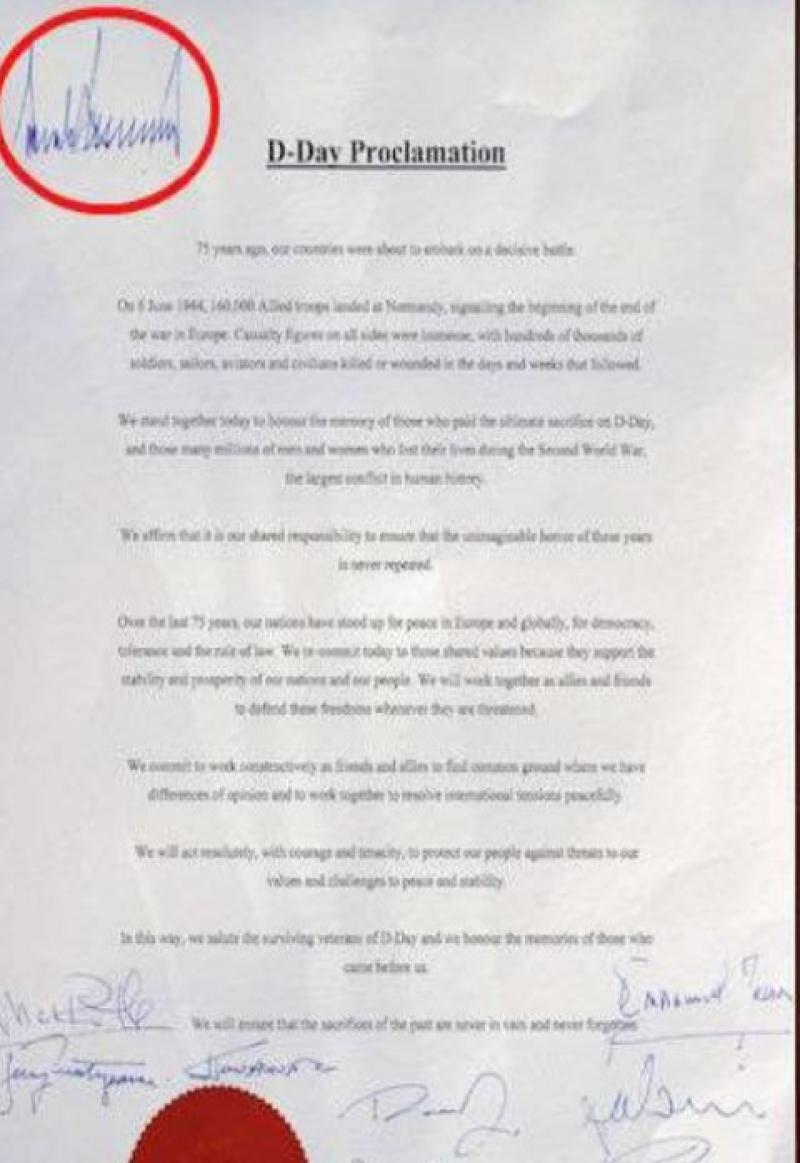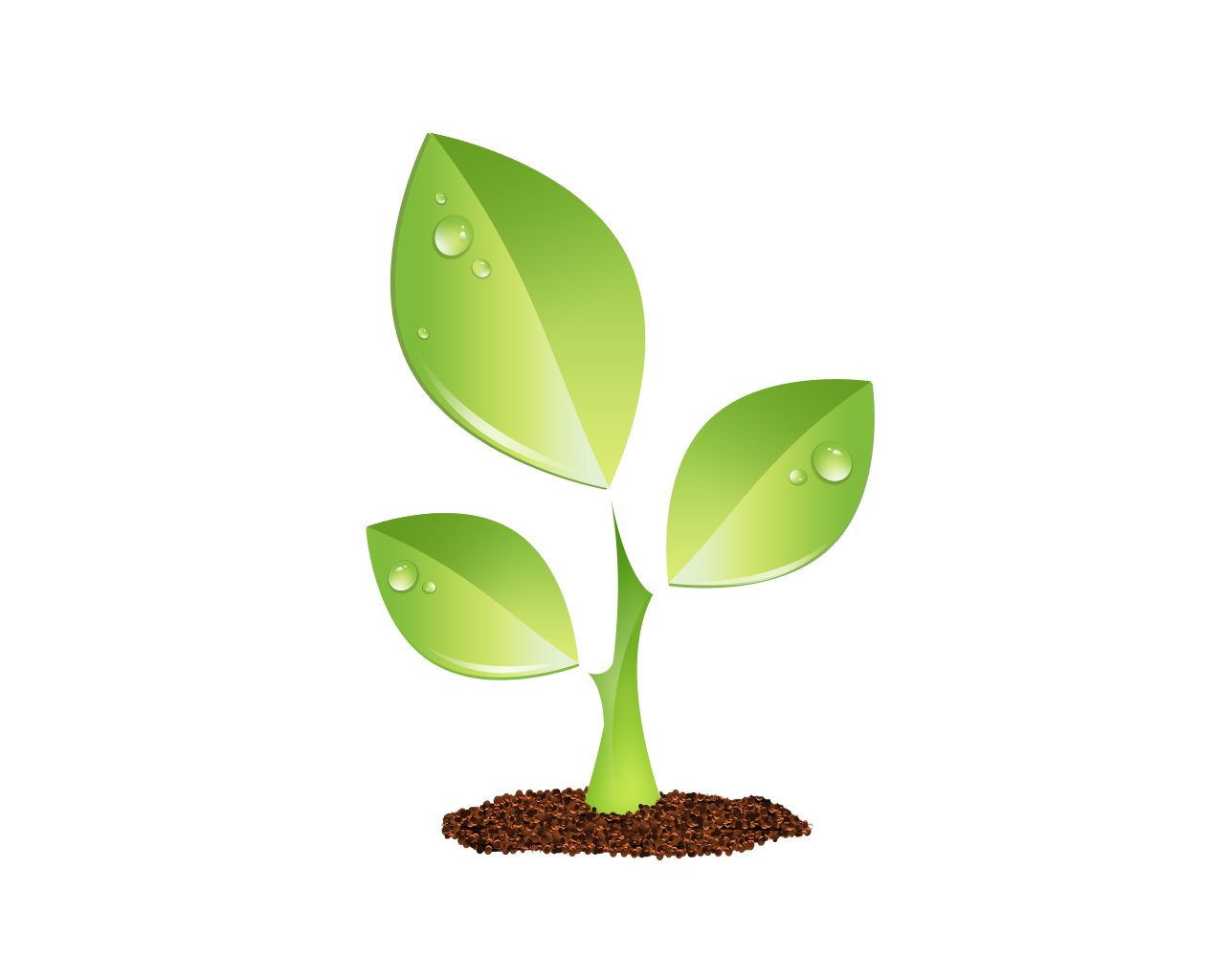 S E E D E D C O N T E N T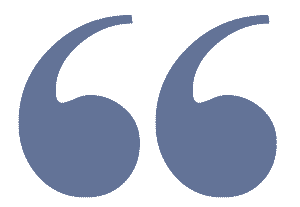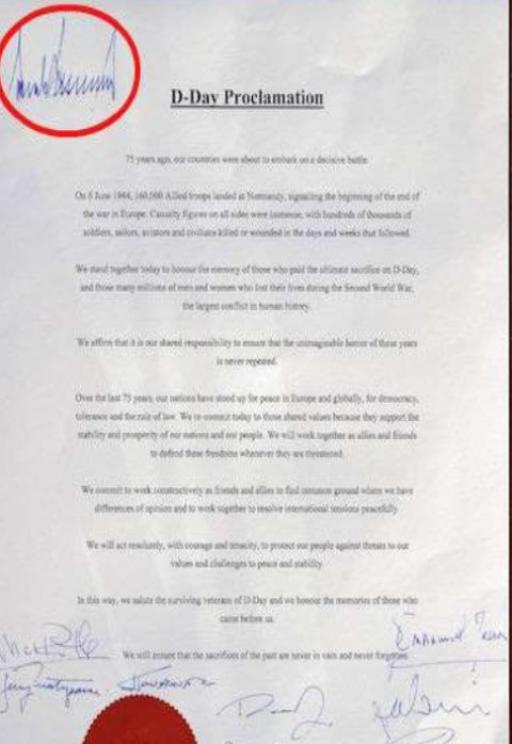 Several world leaders commemorated the 75th anniversary of D-Day Thursday by signing a symbolic proclamation, but President Trump's signature looked slightly different than those of other officials.
While every other political leader, including French President Emanuel Macron and German Chancellor Angela Merkel, signed their names at the bottom of the document, Trump chose to ink his signature in the top corner.
Some defended the president's signature placement, with one Twitter user responding to Abel, saying, "Not sure that's particularly worthy of criticism. There is no space left at the bottom.
A handwriting expert appearing on CNN said that "the size of the signature correlates with narcissism, with ego, with a grandiose sense of importance."
x