Why Are Free Market Conservatives Complaining About Nike?
By:
john-russell
•
11 months ago
•
88 comments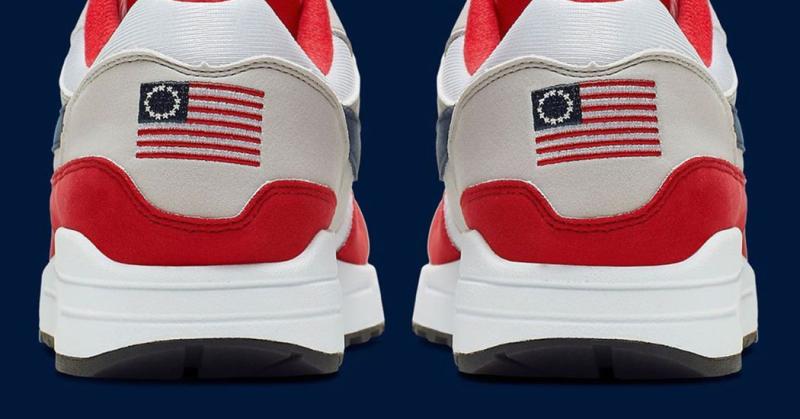 Nike decided, as a business decision, to recall a shoe that has the colonial "Betsy Ross" flag as an on the heel decoration
It seems that Colin Kaepernick and others have prevailed on Nike that the shoe represents the era of slavery, modern day white nationalist groups, or both. 
These two claims are both true, but also leave out the truth that the flag represented more than the slave era at the birth of the nation, and also represents more today than its rather miniscule use by white nationalists. 
In other words, it is very easy to see both sides of this controversy.  So what should be done?  
One would think that would be purely Nike's decision based on it's expectations as to how the controversy would impact sales of the shoe. But, we have learned today, the Republican governor of Arizona wants to rescind state financial incentives for Nike to locate part of its operation in Arizona. 
The logic behind Arizona telling Nike we don't want you?  Political correctness, or rather the rebuke of political correctness, which the governor says is unAmerican. 
What happened to the wisdom of business geniuses like the Nike Co. ?  They are to be punished by a U.S. state governmental body because they did what they want with their own product?  I thought government and business should be kept separate. 
By the way, Betsy Ross didnt sew or create the first American flag, and there is no evidence that George Washington commissioned such a flag. I saw a couple super patriots on Fox News today claiming that Ross made that original flag in 1776.

.

So who made the first flag? Well, I am not sure, but I am sure it wasn't Betsy Ross. Lets review the facts, there are no letters, diaries, newspaper accounts or bills of sale implicating Ross had anything to do with the creation or even making of the flag. Even the National Museum of American History's research has proven that there is no evidence supporting the Ross Flag and have deemed it just part of American folklore. Also Ross biographer Marla Miller said, Betsy Ross was one of several flag makers in Philadelphia, and her only contribution to the design was to change the 6-pointed stars to the easier 5-pointed stars. So, Facts 3, Ross 0. But lets remember Ross only gets the credit because her grandson claimed she made it first. Had any grandchildren of the other flag makers made the claim we'd be visiting their homes in Philadelphia and passing on their legend instead. However, Ross gets the credit and until some evidence arises that she didn't make the first flag she will continue to get the credit. But one can say even though she doesn't deserve it, Ross is still a great piece of legend that surrounds the American Revolution still some 237 years later.


https://mikethehistoryguy.blogspot.com/2013/05/who-made-first-american-flag-not-betsy.html