Trump Thug Attacks Man Old Enough To Be His Father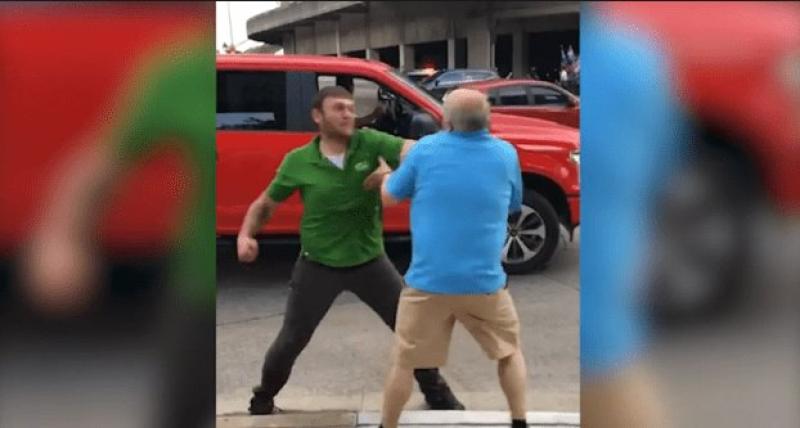 Protesters outside Trump's rally last night were chanting anti-Trump slogans at attendees. One of the Trump lovers couldnt take it anymore and jumped out of his vehicle and attacked one of the protesters. 
The Trump thug was identified as a 29 year old.  The victim of this violence was a 61 year old man. 
It doesnt take a lot of bravery to assault someone a little paunchy with grey hair when you are a 20 something Trumpish he-man. 
The victim was treated at a local emergency room and the Trumpster was arrested.