Is Ilhan Omar having an affair with this Dem strategist?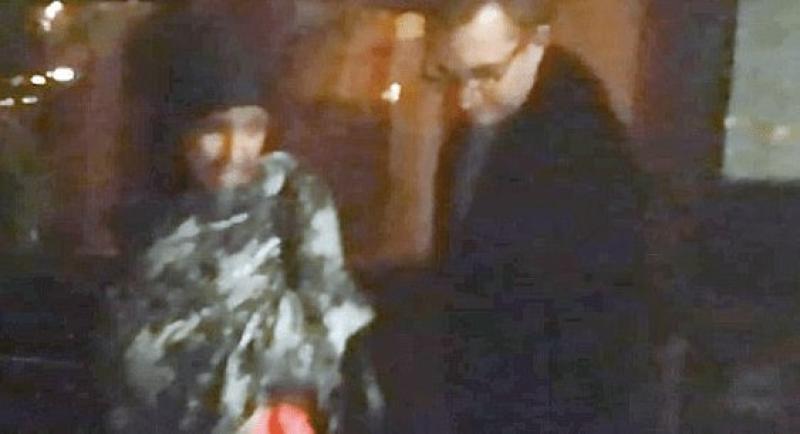 The man she was holding hands with at a secluded eatery is Tim Mynett, who has constantly been by her side, left his physician wife and was paid $250K by her campaign
S E E D E D C O N T E N T
Ilhan Omar has been seen getting up close and personal with married aide Tim Mynett, DailyMail.com can exclusively reveal.
The Minnesota congresswoman, 37, has been carrying on with Mynett, 38, a campaign fundraising strategist, for several months, according to a source. 
Mynett is married to Dr. Beth Mynett, but DailyMail.com has confirmed that he has recently left their marital home and is now living in a D.C. apartment.  
Photos show that Mynett and Omar are constantly by each other's sides at events, traveling to Los Angeles,   New York City , Austin and Seattle together. 
Mynett has even spent time with Omar's daughter Isra, 16, who is a budding activist, as the threesome were photographed together on two separate occasions, most recently in July. 
Omar's camp has paid Mynett's company - E Street Group - more than $250K in consulting fees and travel expenses, dating from last August until June 11, according to Federal Election Commission records. 
Last week, DailyMailTV revealed Omar was dining and holding hands with a mystery man at a secluded Italian restaurant outside of Los Angeles back in March. That man can now be identified as Mynett, who had tried to prevent a bystander from taking a video of them. 
The intimate dinner came to light days after DailyMail.com revealed Omar had recently split with her husband Ahmed Hirsi, the father of her three children.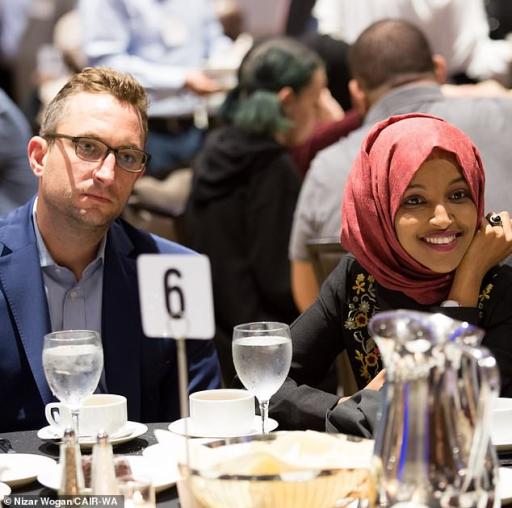 Mynett and Omar, through her spokesperson Jeremy Slevin - repeatedly refused to comment when asked  by DailyMail.com if they were having an affair.
Mynett is currently a partner at E Street Group, which bills itself as providing national progressive strategies for candidates, nonprofits and advocacy efforts.
Previously, Mynett worked as former Minnesota congressman Keith Ellison's national finance director. Omar took over Ellison's seat when he ran for Attorney General. 
Federal Election Commission   records show Omar's team began paying Mynett's company in August of 2018, splashing out $62,500 by the end of 2018.
Payments continued into 2019, with big chunks of $5,000, $10,000 and $12,000 being shelled out every month, totaling just over $253,000 in a single year.   
In January, Mynett posted an image on his Instagram of Omar's name plaque outside of her congressional office, writing: 'It's been one hell of a journey. Incredibly proud of this fearless woman.' 
Mynett is currently living in a luxury residential complex in DC's trendy Petworth neighborhood where a two-bedroom apartment costs around $3,000 a month.
DailyMail.com approached him outside but the veteran political operative initially refused to confirm his identity, saying: 'This is bizarre, I don't know what you're talking about.' 
When we spoke with him a second time as he pulled up in a bright blue Ford Mustang, Mynett told our reporter: 'No comment.'