President @realDonaldTrump gives an update on how much taller he is than President Obama:
By:
john-russell
•
3 months ago
•
137 comments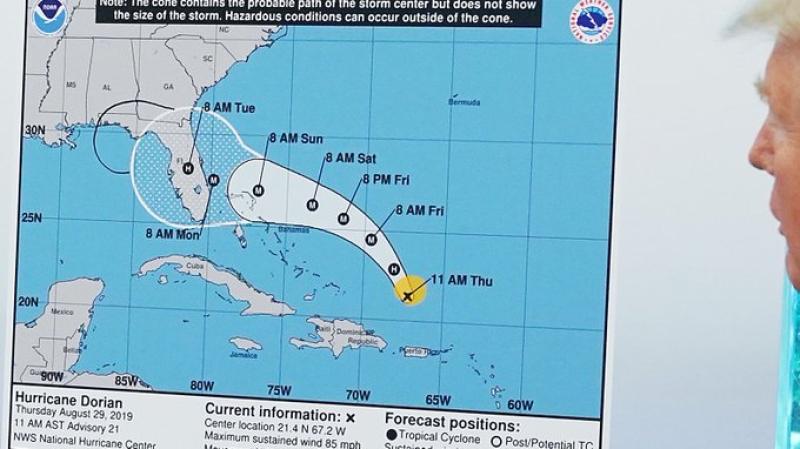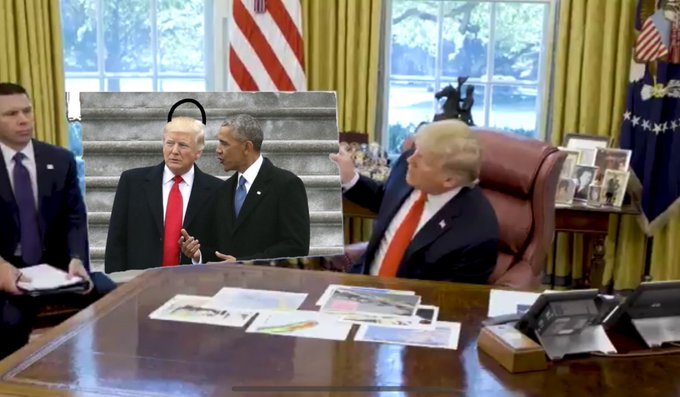 People are making fun of President* Trump today, again. They are so mean. 
The photo above is a take off on Trump displaying a chart this morning that had been doctored with a magic marker to make it appear that the hurricane was originally projected to hit Alabama. Trump had said a few days ago that the hurricane was likely to hit Alabama. When no one agreed with him , I guess he grew peeved or something.  So now he tries to rearrange reality to fit his wishes or cover his ass.  This is the president of the United States people.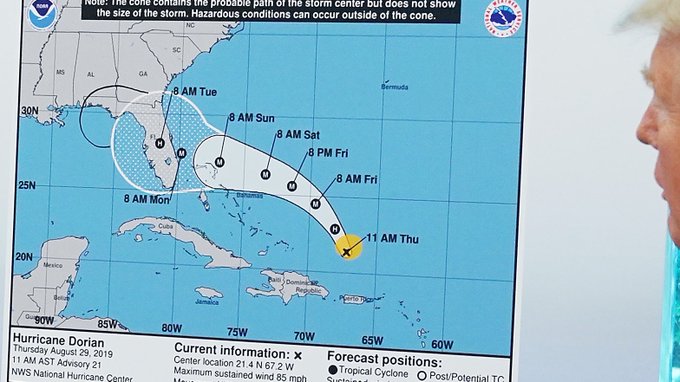 Trump Used Doctored Hurricane Dorian Forecast Map Backing False Claim That Alabama Was in Its Path
https://www.thedailybeast.com/trump-used-doctored-hurricane-dorian-forecast-map-backing-false-claim-that-alabama-was-in-its-path?ref=wrap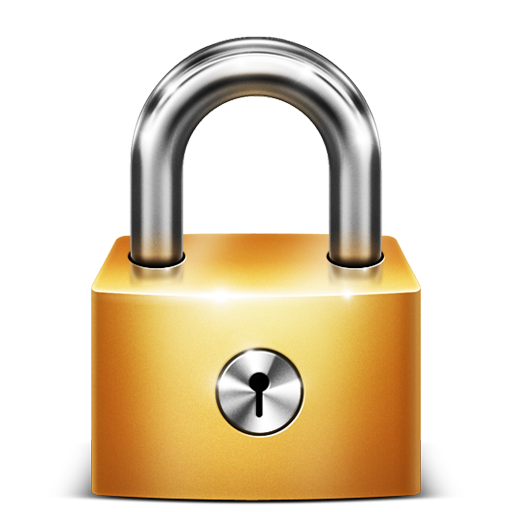 Article is Locked