No Trump Building In Kurdistan, So Kurds Go Under The Bus
By:
john-russell
•
8 months ago
•
122 comments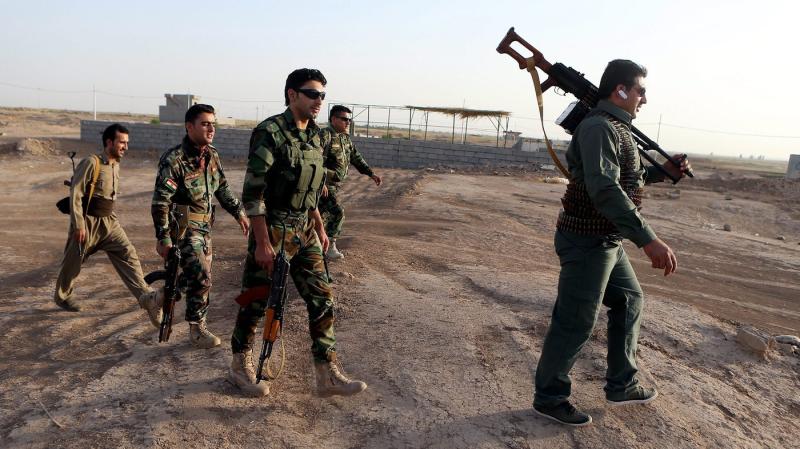 The Kurds have no power on the world stage, no prime real estate on which to build Trump hotels or Trump condos, and no oligarchy or autocrat leaders for Trump to cozy up to, so naturally, President* Trump has little to no interest in the welfare of the Kurds. 
It has been announced that the US is pulling its troops from the area that has served as a buffer between the Kurds and the Turkish military which seeks to annihilate them.  The Kurds have been assisting the US and the anti-ISIS coalition in the region for years, and are considered to have been indispensable to the success the West had in defeating ISIS within Syria and Iraq. 
But Turkey wants to invade the areas of Syria where the Kurds are 



The United States began withdrawing American troops from Syria's border with Turkey early Monday, in the clearest sign yet that the Trump administration was washing its hands of an explosive situation between the Turkish military and U.S.-allied Kurdish fighters.




The withdrawal followed a late Sunday statement by the White House that the United States would not intervene in a long-threatened Turkish offensive into northern Syria. The announcement, which signaled an abrupt end to a months-long American effort to broker peace between two important allies, came after a call between President Trump and Turkish President Recep Tayyip Erdogan.

Erdogan said in a speech Monday that the withdrawal began soon after their phone call.

White House press secretary Stephanie Grisham said the Turkish leader would "soon be moving forward" with dispatching troops to battle Kurdish forces who Ankara sees as terrorists but whom have been a chief U.S. partner against the Islamic State.

https://www.washingtonpost.com/world/national-security/trump-administration-to-pull-troops-from-northern-syria-as-turkey-readies-offensive/2019/10/07/a965e466-e8b3-11e9-bafb-da248f8d5734_story.html

President* Trump is famously "transactional" . If you want help from him you generally need to be able to offer him something of value to his bottom line or his ego. The Kurds usefulness to Trump ended when he declared victory over ISIS last year. 
Turkey has resort areas that could use another Trump property some day.