"Religious Leader" Does Nauseating Faux "Praying" Over Trump At Right Wing Conference
Category: Other
By:
john-russell
•
9 months ago
•
72 comments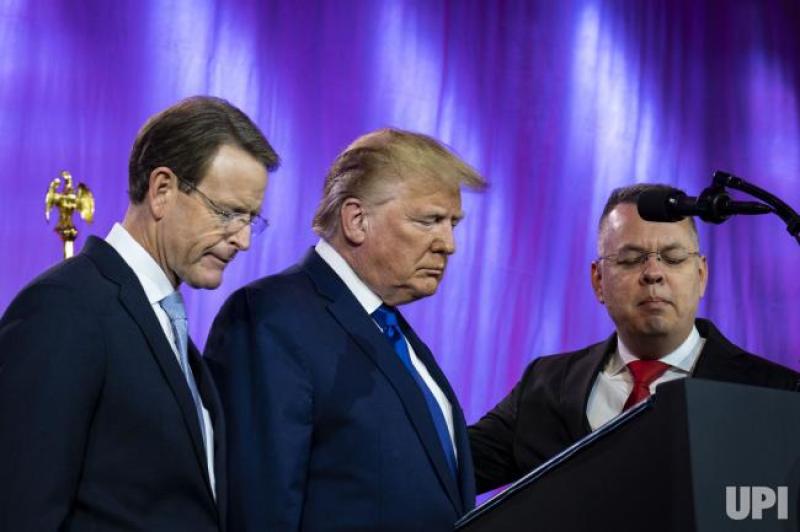 The applicable part of this video is the first 2 minutes 30 seconds.   A conservative preacher named Andrew Brunson lays hands on Trump at the recent Values Voters Summit in Washington DC and prays that Trump be able to know who to trust to be protected from his enemies. 
This is how one commenter on twitter responded to this footage
Is this from tonight's SNL?