Trump Actually Thought This Photo Made Him Look Good
By:
john-russell
•
8 months ago
•
125 comments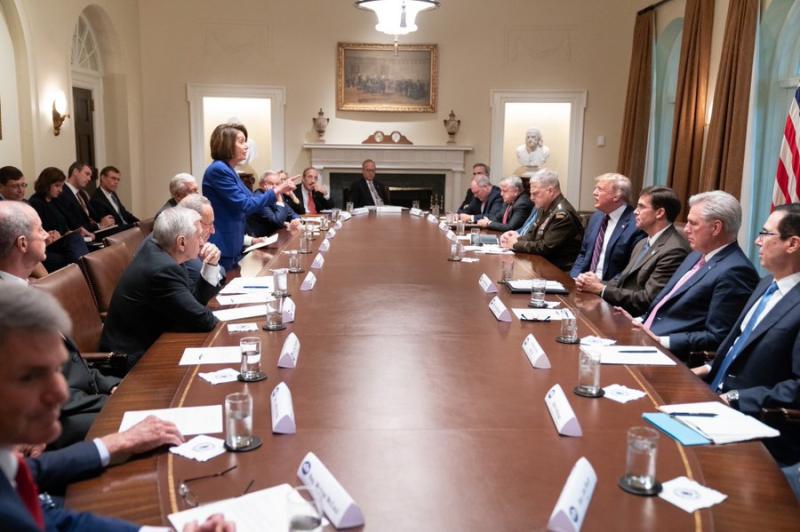 Trump released this photo to the media. Nancy Pelosi took it and immediately posted as her main photo on Twitter. 
Note the atmosphere of gloom that envelops this group as they realize their leader Trump is deranged.